1. Navigate to the video you want to edit and click the 3 dots (…):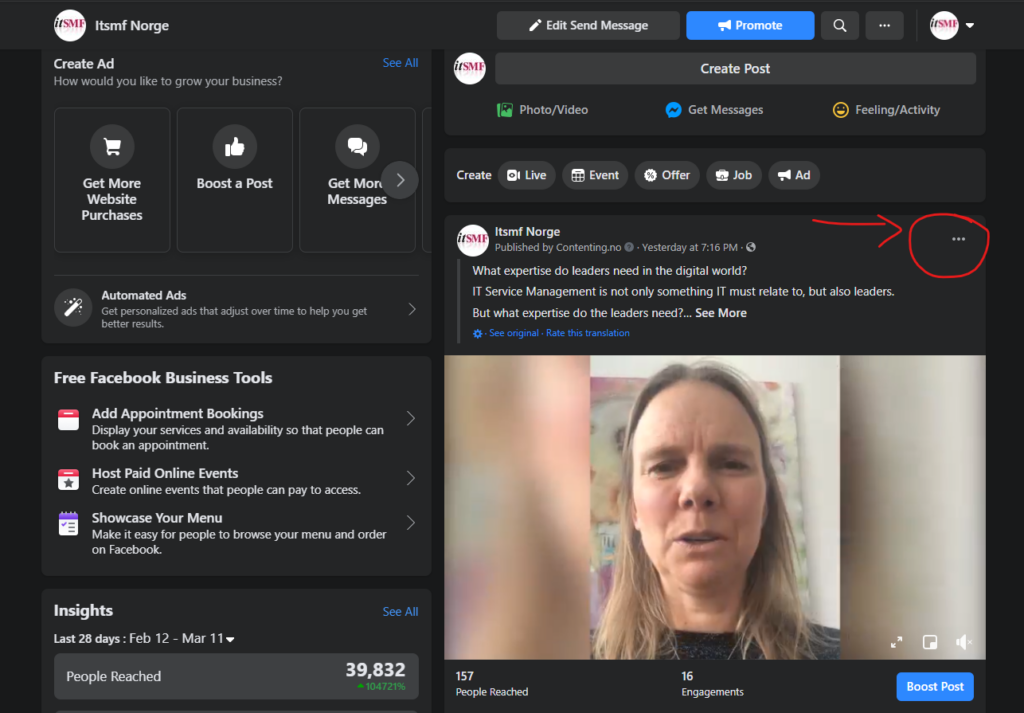 2. Click 'Edit Post.'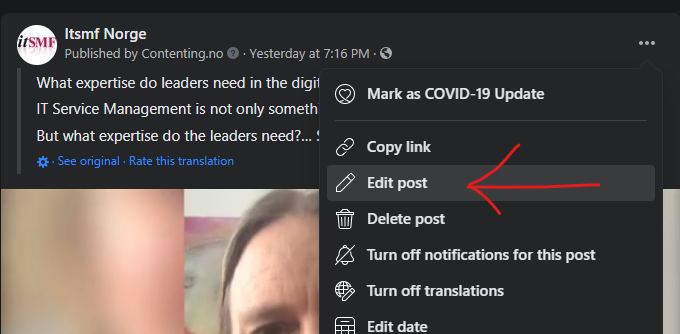 3. Go to 'Captions.'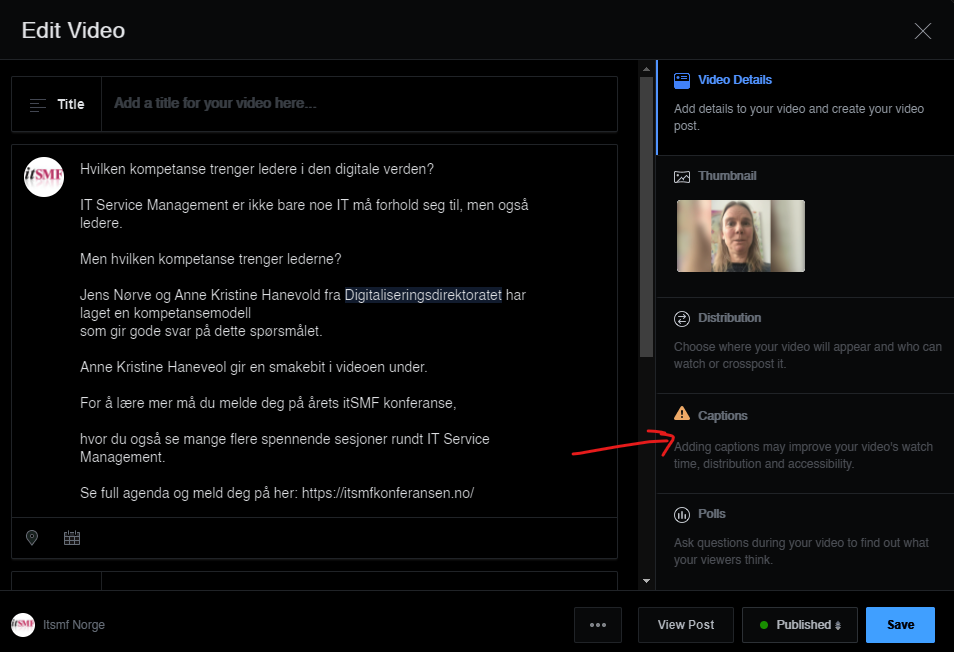 4. Click on the toggles to turn on both auto-generated caption and the option to review.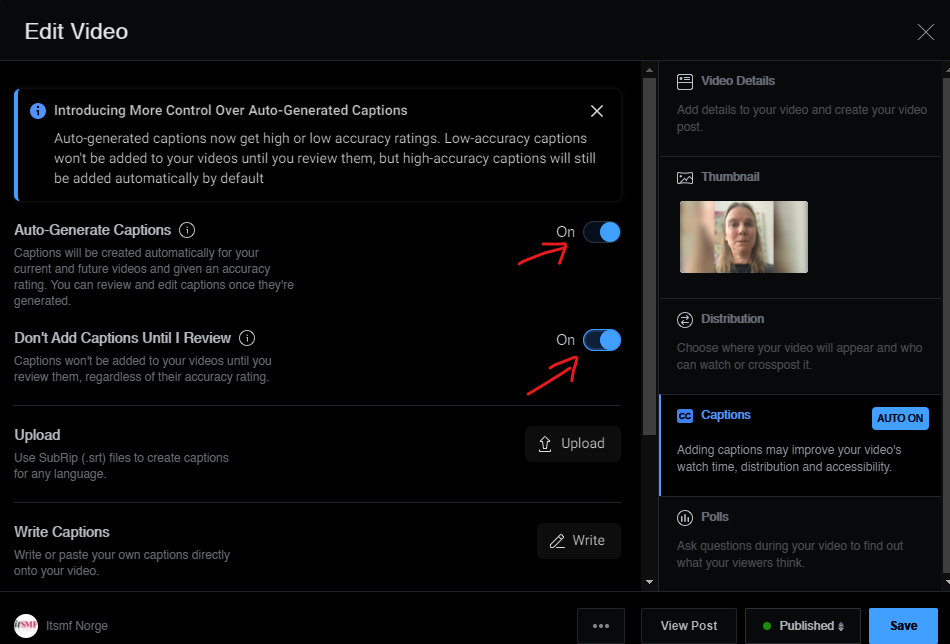 5. Click on 'Review' and make changes to the captions.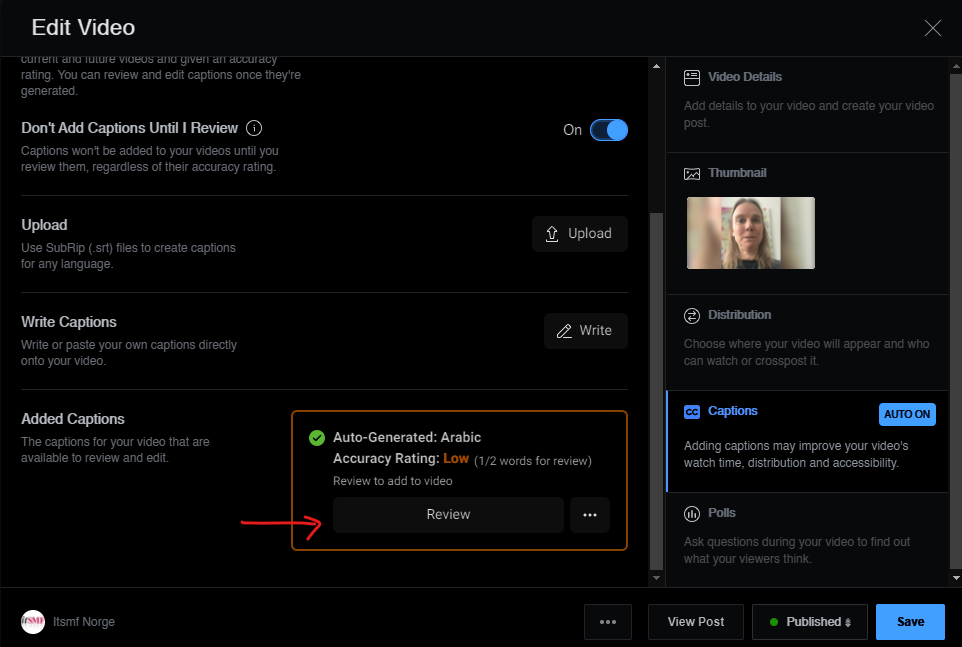 6. Please don't forget to save changes.