Facebook ads are shown in various sections on the platform, including desktop and mobile feeds, as well as the right column on desktop. These ads may feature social actions performed by your friends, but only your confirmed friends can see them based on your privacy settings. Importantly,
Facebook does not sell your personal information to advertisers and maintains policies to safeguard your interactions with third-party apps and ad networks.
Here's the steps on how to create a Facebook ads. 
Step 1:

Go to the Facebook Ads Manager.

Step 2:

Select campaign objective.
Select your campaign objective that aligns with your advertising goal, such as driving website traffic, increasing brand awareness, or getting more leads.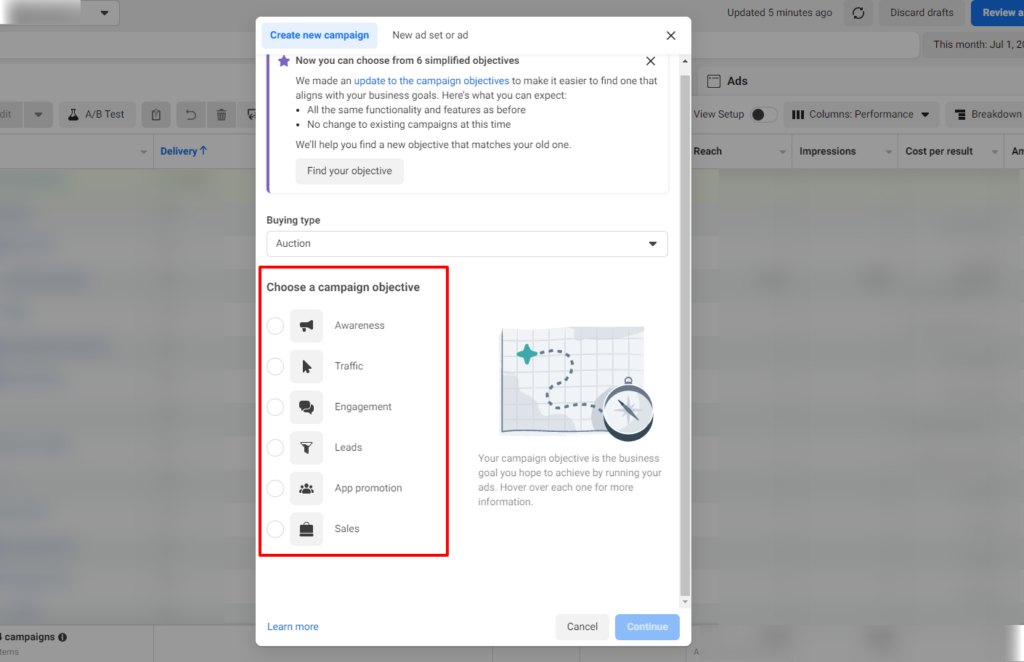 Step 3:

Name your campaign.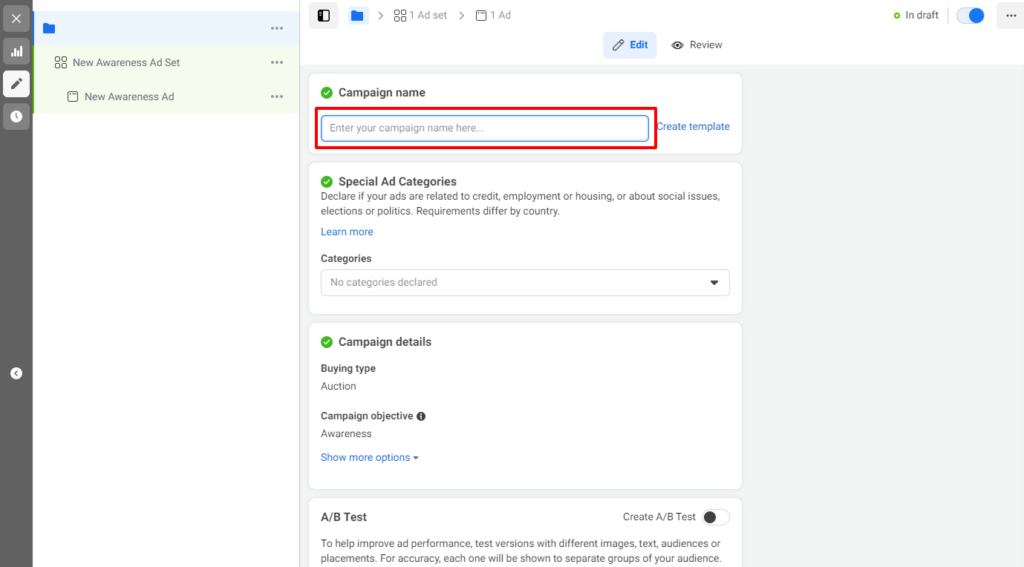 Step 4:

Set-up your budget.
Select either daily or total budgets, depending on your preferred spending, then click "Next."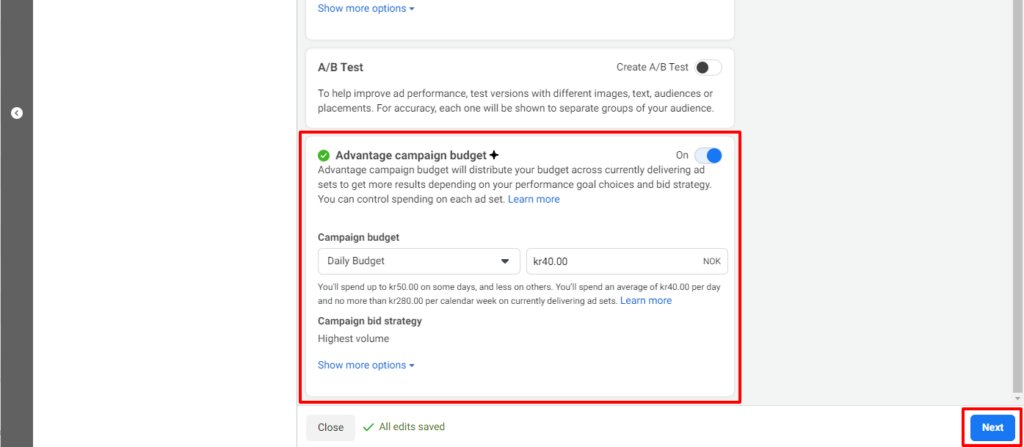 Step 5:

Schedule and select the target audience for your Campaign.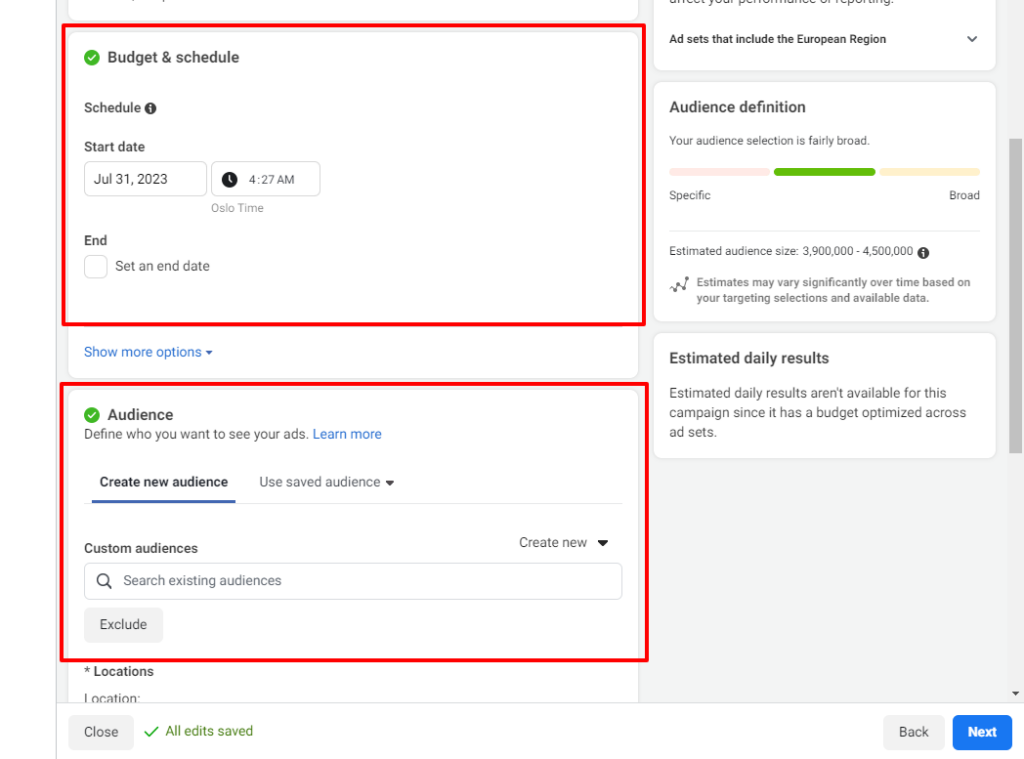 Step 6:

Choose the Placement of your Ad and then click "Next."
You can choose between Advantage+ or Manual Placement.

 

When choosing Manual Placement, you can be specific in where your Ad will be placed from Feed, Stories, Search Results, Messages, etc.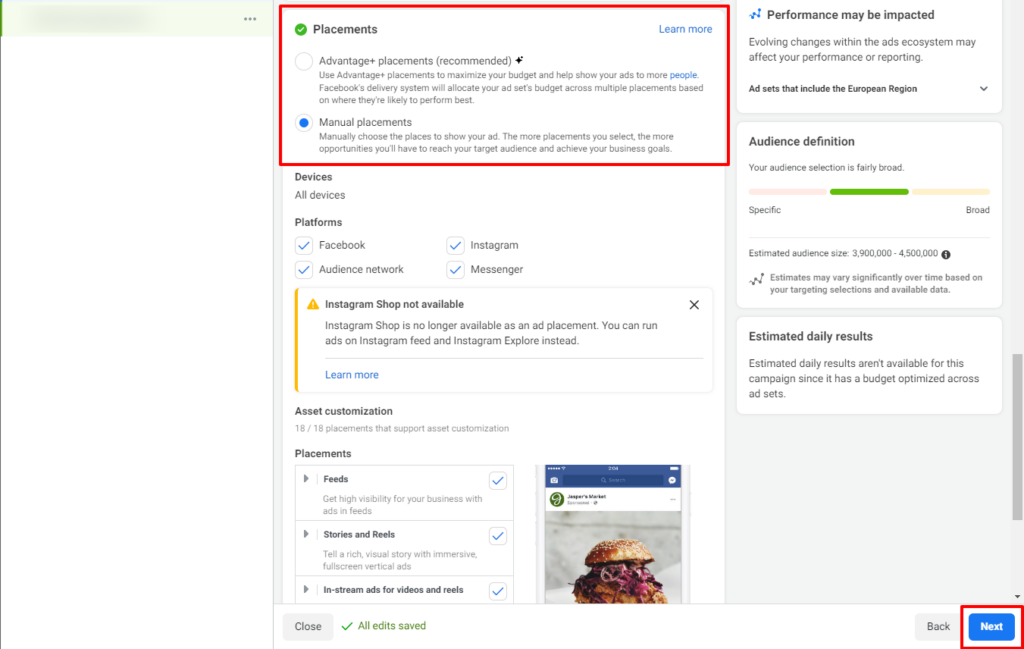 It's ideal to choose the Facebook and Instagram account for your Ad.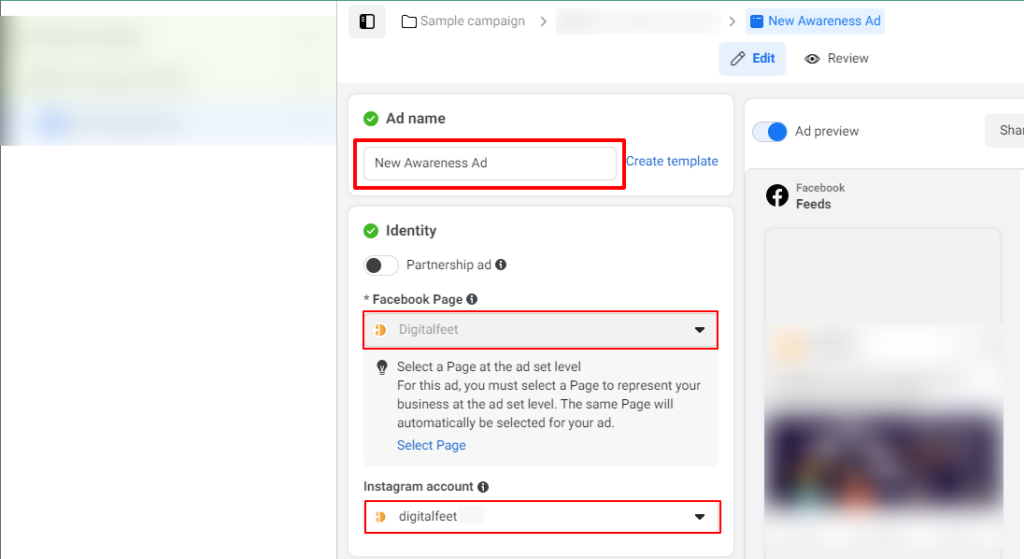 Step 8:

Choose your Ad Format.
Choose your Ad Format and Set up your ad creative. 
There are 5 main components that should be considered when building out creative for Facebook: 
Introductory text (or your ad text)

 

Destination URL

 

Ad image/s (or ad video)

 

Headline

 

Call-to-action
After choosing your format and set-up your ad, you can now click "Publish."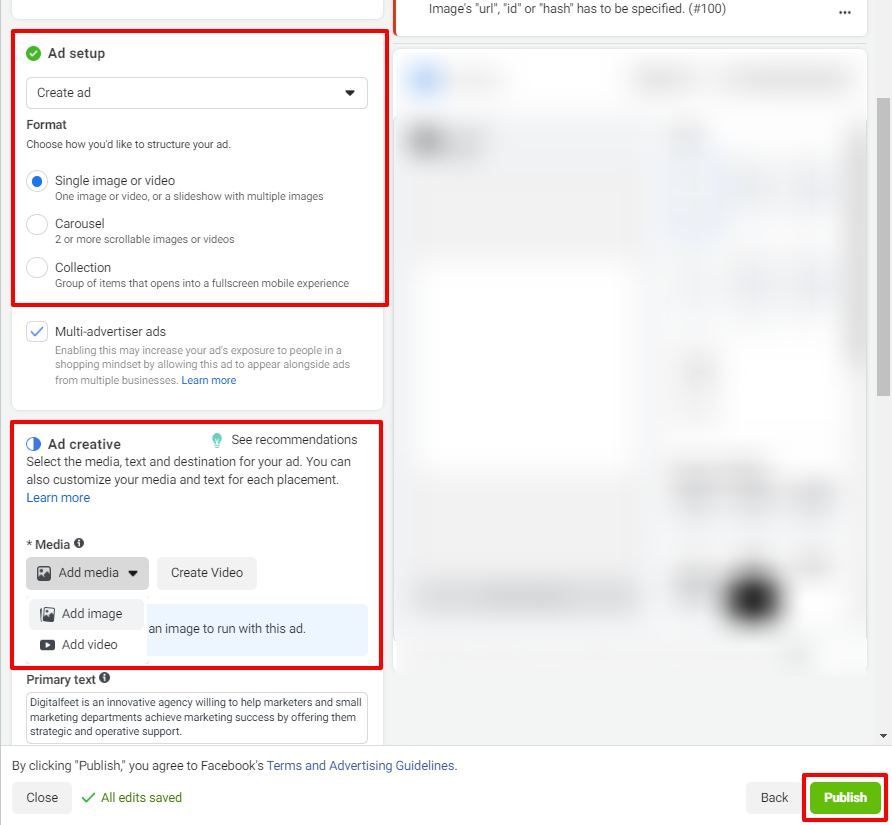 This is how easy it is to create Facebook ads. Make sure to follow the steps carefully and you can let the show begin!