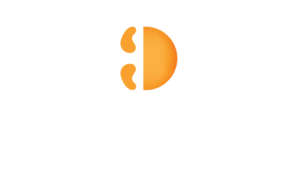 Point Taken's

recipe for success summed up in 12 points
In one year (2020) Point Taken achieved
the following:
Their email list grew from 100 to 2700 subscribers
3000+ conversions from the website (webinars, workshops, and chat)
More than 10 million NOK in revenue from new customers traced directly from marketing initiatives
The company grew from 30 to 38 employees
In recent months, the general manager estimated that 60% of all sales came from marketing activities
About Digitalfeet and Subscribing to a
Marketing Department
Point Taken subscribes to a marketing department at Digitalfeet. This means that they subscribe to a certain number of hours each month with web and marketing help.
Maia Håland was Point Taken's permanent contact person in Digitalfeet, with whom they had regular meetings and laid out strategies. The tasks were coordinated further to the entire team in Digitalfeet, consisting of developers, designers, advertising specialists, marketing automation specialists, etc.
Digitalfeet has ready-made recipes for success in most things, such as "how to set up a successful webinar campaign" or "how to set up a product page to provide good information and rank well in Google, or how to set up an effective" customer journey "inside in the Marketing automation system.
How to clone success stories
Every customer Digitalfeet works with wants us to become a success story. Therefore, of course, we analyze our successes. What prerequisites were in place, and what did we do to create this success? How can we clone this success story? 
The assumptions and what we did for them, together with Point Taken, are summarized in this white paper's points. 
We cannot create successes on our own, so we also need to find the right customers. Do you think your business could be our next success story?
1.

A company with good people and satisfied customers
One prerequisite for success is your offering. It was good that Point Taken was a company with a lot to offer. They have great employees and satisfied customers. The employees also want to set up and share knowledge. This gave us the opportunity to plan some interesting webinars, and we knew that those who hold webinars had much expertise that they wanted to share. We knew that they have the expertise and great customer stories we can share digitally.
2.

A leader who has faith
When Covid 19 hit Norway in March 2019, the general manager of Point Taken, Rune Tangen, chose to increase its investment in marketing, while the sister companies reduced their investment. It shows that he had faith in us and dared to invest in marketing. This was crucial for us to achieve the results we did.
Digitalfeet, together with the marketing manager and sales manager of Point Taken, got much freedom when it comes to planning for upcoming activities. For us in Digitalfeet, it's an advantage as it allowed us to follow our recipes for success, and they always listen to our advice. We could relate to Tiril (marketing manager in Point Taken), decide, plan, and execute.
4.

A clear and balanced collaboration
between sales and market
The fact that sales and marketing work together and talk together is a prerequisite for success. Tomas (sales manager at Point Taken), in his previous jobs, practiced a close collaboration between sales and the market. Digitalfeet, Tiril (Marketing Manager) and Tomas (Sales Manager) had regular meetings to set up the race. Tomas let the marketing take care of the planning. He always listens, gives his input, and makes sure that things were followed up from the sales side and logged. This was absolutely crucial for success.
At Digitalfeet, we experienced the absence of sales apparatus, as mentioned above. We also sometimes experience that sales take over too much that they also want to take over the marketers' work and be marketers.
We also experienced that marketing has been randomly assigned with tasks as if marketing is something "anyone can do" without background knowledge. Some thought that marketing is an ad hoc responsibility, among other tasks in a person.
We believe that a clear success criterion is that a marketer has marketing responsibility and a salesperson has sales responsibility, and it requires mutual respect between the disciplines. This was a collaboration we managed to establish in a good way in Point Taken in 2020.
With a free framework and a "let's do it" attitude from management and employees, we were able to move quickly forward with our plans. People in the company lined up. Tiril in Point Taken made sure to coordinate and engage the company. Us in Digitalfeet shared our recipes for success, and we could produce and shop fast. 
For us, this is a success criterion that we can move forward in a "lean" way, without spending unnecessary time on discussions, coordination, and planning.
When we started working with Point Taken, they had ten balls in the air and three on the roof at the same time. This made it challenging to stay focused, and you jumped a little here and there. We believe it was a success criterion to set some clear quarterly goals to stay focused.
 Every quarter, we concentrate on three things that we wanted to achieve. We remembered these and were able to settle the status in each meeting. One quarter, we had the main goal, which was to work with production and product pages. Another goal was to get started with webinars; another to get the marketing automation up and running.
We started by arranging regular webinars. Instead of having a new theme for each webinar, we chose a couple of focus areas, and for Point Taken's part, this was Power Platform and Microsoft Teams. We held various webinars on Microsoft Teams; Teams for beginners, Microsoft Teams as project tools and apps in Microsoft Teams. These webinars are suitable for different groups and different levels. 
We made workshops "Teams in a day," and we worked out good customer stories to inspire. We saw that it was easier to create good content and have a complete content offer if you focused on some areas.
Who is your dream customer? What information, and possibly inspiration, do they need that you can offer? The starting point for any content production is essential. Whether it's a blog, a social media post, or a webinar, it should be relevant and interesting to an intended recipient out there. 
If you are going to have a webinar whose goal is to get in touch with potential customers, an important part of the plan was defining the target group and ensuring that the title, agenda, and content were interesting to the target group. And also think further information needs. 
We saw that some of those who had participated in "Teams for beginners" in April were ready for "Teams as project tools" a few months later and "apps in Teams" even a few months later. Many of these signed up for a workshop, "Teams in a day," and later became customers.
We did not make this super-advanced; we did not spend time outlining personas because we acted fast. But we always asked ourselves: Who is this relevant for, and what kind of information will these need further?
And back to the previous point, "focus on core areas," we could not have covered this need for information in a good way if we were to sell many different products, then we would lose focus.
Creating content is resource-intensive. But once you have made something, it can often be used in several places. A good customer story can be published on the web, on the blog, on social media, in newsletters, in webinars. A good webinar can be recorded. You can cut out mini-clips that can be shared across multiple platforms. You can post footage where people have to sign up to see it.  
And later, in point 11, when we started with marketing automation, we had a lot of content that we could put into a system.  
10.

From conversion to sale
At Digitalfeet, we have experienced running successful campaigns for customers, which have generated many high-quality leads, but then it stops because leads are not followed up from sales. It's frustrating. When we plan a campaign, we are therefore careful to prepare everything from planning all the way to sales. This means that we need to plan the follow up after the webinar (or other lead-generating activity). Someone must be held accountable for this crucial step and set a deadline. For Point Taken's case, the sales manager and their marketing person were heavily involved in this.  
Tomas was involved in the planning of activities and provided follow-up. So, it's not just about sales, and the market has to work together from planning to conversion; it's about the sales follow-up that has to happen, and it did in Point Taken.  
11.

Marketing automation - at the right time
What are the marketing buzzwords of the day? Have you heard of "inbound marketing" and "marketing automation"? We have that too.  
What Digitalfeet is working on is inbound. We want the customers we work with to offer expertise and inspiring customer stories that satisfy the desired audience's needs. And we want this audience to receive further follow-up towards a sale. These are the principles of inbound and marketing automation.  
But we also think that it is wise to start by generating leads and have some experience with lead follow-up before putting it all into an automated system.  
Therefore; when we had a couple of webinars with a few hundred participants on each. When we had experimented a bit around needs and saw which lead follow-up worked. Then we put the lead follow-up into an automated system; we started with marketing automation.  
Point Taken uses Dynamics as a CRM system and sells Dynamics. Therefore, it became natural to set up Dynamics for Marketing.
We integrated this with their website, which is made in WordPress. That way, everyone who registered on the website was registered in Dynamics, and we also got a lot of insight and history around everyone who registered.
We set up "customer journeys" to put the content and campaigns into an automated system.
Let's say we had a webinar called "Teams for Beginners." Then, of course, everyone who signed up for this webinar would receive email reminders, both the day before and the same day. They will also receive an email after the webinar with the webinar presentation attached, admissions, and workshop offers. Furthermore, we may want to set up that after a few days, they get an inspiring customer story, and based on how they interact with this, they may receive a new email with recordings of other webinars about Teams that may be relevant to them.
We can set up rules, according to a lead scoring system, so that a signal goes to sales when a potential customer has interacted so much with different types of content that they can be ready for sales follow-up. We can also put the lead follow-up in the system, which is crucial for success. When Point Taken had increased its sales, we saw that new sales came directly from the marketing efforts.
However, we also think it was a success criterion that we did things in the right order. That we first got the leads to flow in, gained experience with what kind of follow-up worked and did not, and then used the experience to set up good automation.
The twelfth man calls the football club Brann its audience. And the 12 men, women, and points in this white paper are positivity and cheers from the audience.  
There was a lot of positivity all the way. From Point Taken, from Microsoft (who followed the success closely, joined meetings, contributed input, and cheered on the sidelines) and of course, from us at Digitalfeet. Faith and joy can move mountains. It can move the line between sales and marketing and can change a culture as well.  
Tiril in Point Taken also reports that the employees in Point Taken became increasingly involved and involved in the marketing when they saw that this actually created something. The employees became better and better at liking, sharing, blogging, spreading, posing for videos and webinars. It all became a positive spiral, which we believe is also a success criterion.  
We thank Point Taken for good cooperation! It is our customers and success stories like this that motivate us to give that little bit extra every day.  
Tips fra Tiril og Rune til hva du bør prioritere nå
What do the cost calculation and the "Return of
investment" calculation look like?
Naturally, there were also some expenses in this market calculation.  
Point Taken has switched to subscribing to "Small package" and "medium package" at Digitalfeet's marketing department, which amounts to a monthly cost of 32,000 and 59,000, respectively.  
They have used approximately 6,000 in advertising dollars each month.  
In the first half of 2020, Tiril in Point Taken was employed part-time in the market (next to school), and for the last six months, she was employed full-time. 
Note
As the market gradually took over more and more of the sales work, savings were made elsewhere in Point Taken. They also started to increase in size slowly as they saw the revenue coming.
ROI = Approx. 1.2 million spent on marketing (personnel costs, advertising costs, and agency costs) and just over 10 million on new sales = ROI of approx. 1000%.
Are you inspired by Point Taken's journey?
Subscribing to a marketing department might be what you need to succeed in marketing and sales.​
If you think we're fit to work together, click on the button if you think we could be a good match.