Let's help your business achieve greater heights
SEO Cleanup covers the technical and non-technical aspects of search engine optimization. The goal is to help your website improve its search engine visibility and ranking, leading to more sales.
Leveraging our SEO services help your website...
Generate quality traffic with SEO-focused content
Improve user experience with faster loading speed
Have structured data that help search engines understand what your page is about
Get pages crawlable for search engines
SEO Cleanup involves analyzing everything in your website, from identifying and picking out quality pages to optimizing content. We will go through an entire process of optimizing and fixing issues that prevent your site from ranking.
We will provide a sheet listing all your pages and you will have to select all quality pages for optimization. We will then give you a detailed report on common and technical errors, action plan and recommendations.
Sheet consisting a list of all the pages in your website and common issues
Selection of quality pages for optimization
Detailed analysis including number of errors, technical issues, and recommendations
Keywords help users find the exact same products or services you offer, and it's crucial that your potential customers find you.
We'll find the best keywords that users are searching for in search engines relevant to the products or services you offer. We will determine valuable keywords based on:
Monthly search volume
Level of competition
Keyword ranking
Relevance to your target market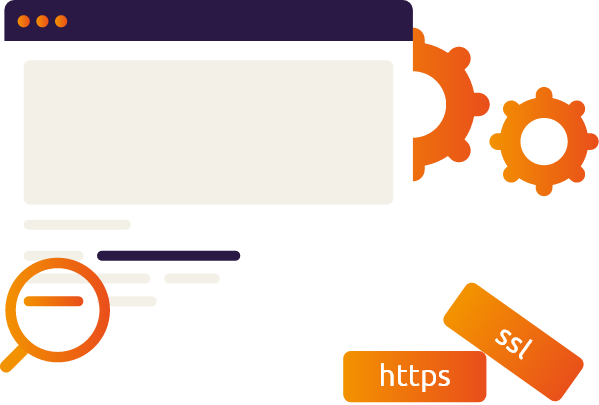 Optimizing web pages is essential to improve your website's search engine rankings.
From the most common SEO issues to technical errors, we will assess and analyze your website's performance around accessibility, indexing, crawling, site structure, and more.
Optimize title tags, meta descriptions, header tags
Use of Alt tags for every image
SEO-friendly URL structure
Fix broken links
Content analysis and optimization
Broken links fixes
Make website crawlable to search engines
Setup and manage redirects on WordPress site
Use of canonical tags to prevent duplicate content
Installation of SSL certificate to implement HTTPS for secure website
Optimizing page speed is vital to user experience. Fast loading pages have lower bounce rates, which means you have a better chance to get a significant ranking advantage over your competitors.
Improve page speed (desktop and mobile)
Better user experience
Low bounce rate
Search engines crawl and index faster
SEO report will allow us to assess and evaluate your website's performance. We will give you a detailed report after the cleanup, including progress, insights, and recommendations.
Organic traffic analysis and recommendation
SEO best practices
Fixed issues
Search Engine Optimization is not a one-time event; it's an ongoing process. To get your website to rank, you need to monitor and maintain SEO best practices. SEO is continuously changing and evolving, as well as the competition and the algorithm.
Your website has to keep up with SEO trends and market demands. But do you have the time and resources to do this? If not, we highly recommend you subscribe to our marketing department.
You get an entire Marketing and SEO team that will monitor your website's performance regularly
Fix common and technical SEO issues
You get detailed monthly SEO reports, including insights and recommendations
By subscribing to a marketing department, you not only get help with SEO maintenance and monitoring but also marketing, design, and website tasks.
Want to see how your website is performing?
Fill out the form below to get your FREE SEO AUDIT in just two seconds.