Our marketing team is ready to make you succeed
You have the ideas, knowledge, and passion for your business. We have a set of best practices when it comes to B2B marketing and an experienced team of marketers, content producers, designers, and developers.
Let's team up and create magic!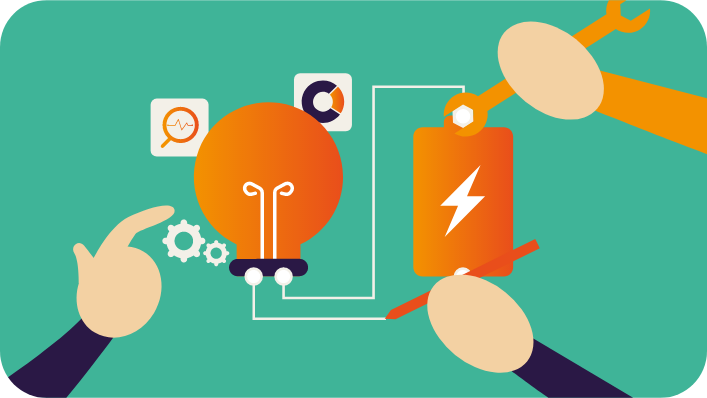 How does Subscribe to a Marketing Department work?
You choose a plan including a certain number of hours per month.
You get access to our whole team of experts, Content producers, designers, developers, ad specialists etc. Yet you will have one contact person in Contenting to coordinate all the efforts.
We get to know you, your goals, and your customers.
We make a marketing plan/roadmap to success based on our newly-won knowledge about your business, our experience, our working model, and your input.
We set up regular meetings, normally every week or every two weeks, depending on your package choice.
We track hours and results and send monthly reports.
Benefits of subscribing to a marketing department
We take you on a journey to the 7Cs – our proven work model
We start by establishing clarity to get to know you, your goals, your services, your customers and customer journey, and your unique selling points.
Then we work on your website communication to optimize for conversion. We setup effective lead generating campaigns.
We look at what channels your brand should be visible on and what content to distribute. Finally, we help you establish a system for continuous marketing and sales success.
We're ready to take you on a journey to the 7C's. Are you with us?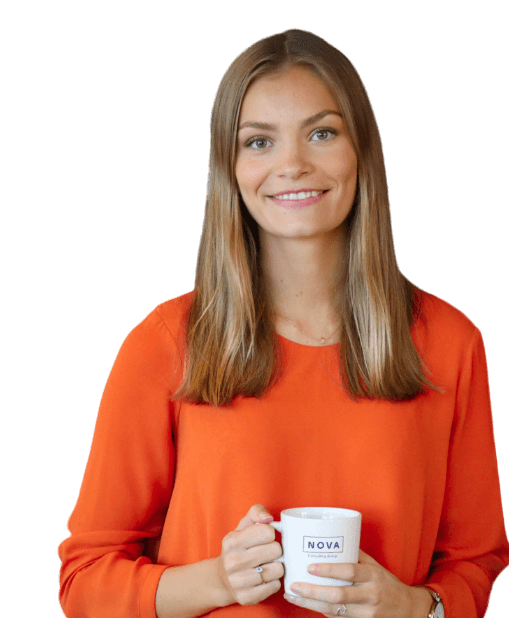 During her first year as a marketer Tiril achieved:
Point Taken went from getting 0 conversions to getting 100 conversions a week.
More than 10 million NOK revenue in sales (new customers only) comes as a direct result of marketing efforts.
"I have learned so much by working with Contenting. Its incredible to see how our combined efforts have changed the way Point Taken is selling their services."
Tiril, marketing manager at Point Taken
Choose a plan that's right for your business
8
hours a week
32
hours a month
100
EUR per hour
16
hours a week
64
hours a month
92
EUR per hour
32
hours a week
128
hours a month
82
EUR per hour
24
hours a week
96
hours a month
88.5
EUR per hour
8
hours a week
32
hours a month
1,000
NOK per hour
16
hours a week
64
hours a month
920
NOK per hour
32
hours a week
128
hours a month
820
NOK per hour
24
hours a week
96
hours a month
885
NOK per hour
Frequently Asked Questions
When you choose to subscribe to a marketing department, you subscribe to a number of hours per month, and we'll create a plan for tasks we'll be working on.
This is the best option you can have, especially if you regularly need help with various tasks or projects.
After subscribing, you get access to an entire marketing team with diverse expertise to help you with your website, design, and any marketing-related tasks.
It depends on how often you need us to help with your marketing, website, and design needs.
In general, the medium package is the best choice if you need regular help to boost your marketing, but the small package is enough for some businesses. You can also scale up and down, depending on your needs.
No worries, if you're still unsure, we can always discuss it on the call. We will ask you some questions to help you better choose which package suits your needs.
No, it won't be forfeited. Let's say you have the small
package
(32 hours/month), and you only used up 20 hours in May, for example. The remaining 12 hours will be added to the next month. So, instead of 32 hours, you will have 44 hours in June.
The 7 C's is our working model. It's a process that has 7 phases, and every phase leads you to the next level.
We have established this process for our clients that guides them in every progressive step —creating short and long-term results as we go.
Check here to know more about the 7 C's of Contenting.
Yes, of course. You can always add up extra hours. But if it happens frequently, then you may need to upgrade your
subscription package
. This is because we plan according to how many clients we have and what package they subscribe to. So, if you want us to allocate as many hours as you need, we suggest that you upgrade. But if you need more hours in a particular month and fewer hours in the next, we can also do that. We are flexible, so you can have enough hours you need for certain months.
Yes, you can. But, when you cancel, we will still charge you for the month in which you're canceling.
Let's say you cancel on the 6th of May or any day of the month, you still continue your subscription for that specific month only, and we will cancel your subscription at the end of the month.
So, we will no longer renew your subscription on the 1st day of June.