We'll provide you the resources you'll need to succeed
We will give you the expertise you need within the area of web and marketing (design, development, SEO, ads, campaigns, and more).
On top of that, we'll provide a dashboard giving you full control of all the results of the activities in different channels.
Lastly, you'll get your own Project Manager to keep you in the loop!
Design speaks a lot about your company. It says a lot more about the quality, the experience, and the trustworthiness of your brand. Digitalfeet has a team of designers equipped with skills and tools for your design needs, whether you need help with branding, illustration, website design, or animations.
Digitalfeet moves forward your ideas efficiently. We're one Teams message away, and we can deliver results within one working day!
We have the experts, the tools, and the right procedures when it comes to SEO. We have established a step-by-step process to clean up your current site for all SEO errors. Our SEO experts will fix everything from missing image tags, wrong title tags, and missing meta titles and descriptions— ensuring your site is well-maintained and error-free.
Our experts can also help you see which keywords your site is ranking for today, what the opportunities are, and we can help you plan your content and report on results.
Our campaign experts can help design a campaign strategy and tap the right people with the right message, nurture leads, and expand to a lookalike audience for better targeting. We can help you create, run, and optimize campaigns that give you the best possible results.
Especially if you are a B2B, we've made ourselves some "campaign-success-step-by-step-recipes" that has led to incredible results.
You will get access to services such as content writing and video editing. Videography (filming) is not available as we are covering a broad geographical area. But we can guide you in shooting your videos. 
When you subscribe to a Marketing Department, you will get a dashboard that gives a full overview of your company's overall reporting and analytics, including website, social media, SEO, and more.
This will definitely help you keep track of the metrics and efficiently measure your ROI (return of investment).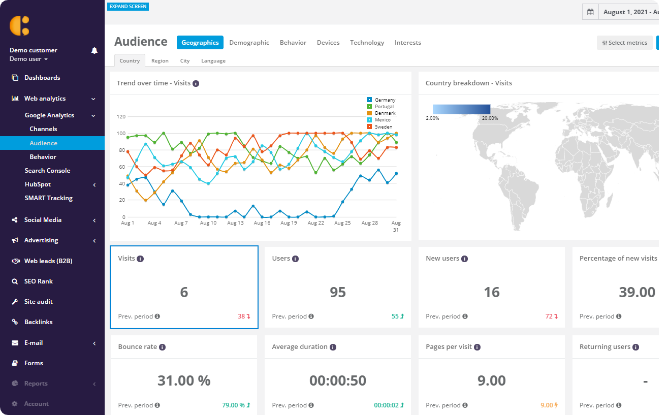 Your own dedicated project manager
You may discuss projects with us and create a project plan, and your dedicated Project Manager will keep you updated at all times. You can meet with experts to discuss specifics in design, development, ads optimization, and so on.
The Project Manager will put those bits and pieces together, so you don't have to be involved the entire time just to ensure that the process goes as agreed.
Marketing Strategy and Advisory
With marketing strategy and advisory, you will have strategic marketers deep dive into your business, identify and understand your market, and layout plans and strategies toward marketing success.
This is what separates the Feet 'n Brains package from Digital Feet package. If you need help with overall strategic planning for your marketing initiatives, the Feet 'n Brains is the way to go.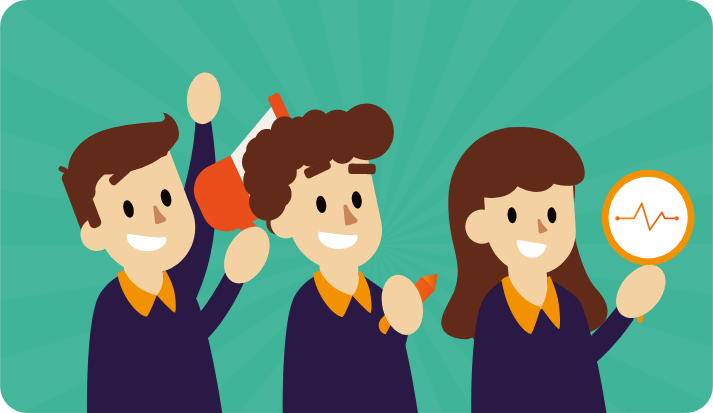 Do you use Dynamics as your CRM system? Well, then you should definitely subscribe to our service.
We have experts on Dynamics 365 Marketing who can help you automate your marketing processes, event flows, emails, customer journeys, sales, customer service, and analyze results in one place.
One of our digital brains and MarTech specialist can help you in laying out MarTech strategies, leading migration or integration projects, and looking at the marketing potential in your company data.
You'll Save Software Costs
To be successful in marketing, you will need quite expensive tools that will allow you to produce awesome marketing materials.
With Subscribe to Marketing, we'll cover all the costs for you. Here's a full list of software we use:
Adobe Creative Cloud (For design, illustration, animation and video creation)
SEO Softwares / Tools for easier reporting and dashboard
Agency360
Ubbersuggest
BiQ Cloud
CrazyEgg
Managed Web Hosting (Gold Package)
Kinsta (for bigger storage capacity, high-security network, and speed obsessive architecture)
Premium Theme & Builder
Premium Plugins
Gravity Forms Premium (for website forms & autoresponder)
Elfsight Google Reviews & Instagram Feed
Nitropack (for sitespeed optimization and CDN)
Imagify & ImageHaste (for image compression & sitespeed)
Feedzy RSS Feeds Agency (for RSS feed)
Premium Security & Maintenance Tools & 24/7 monitoring of your website
WordFence
BetterUptime
VirusDie
We'll sweep you off your feet! Send us a message.