Leverage Your Website's Winning Keywords!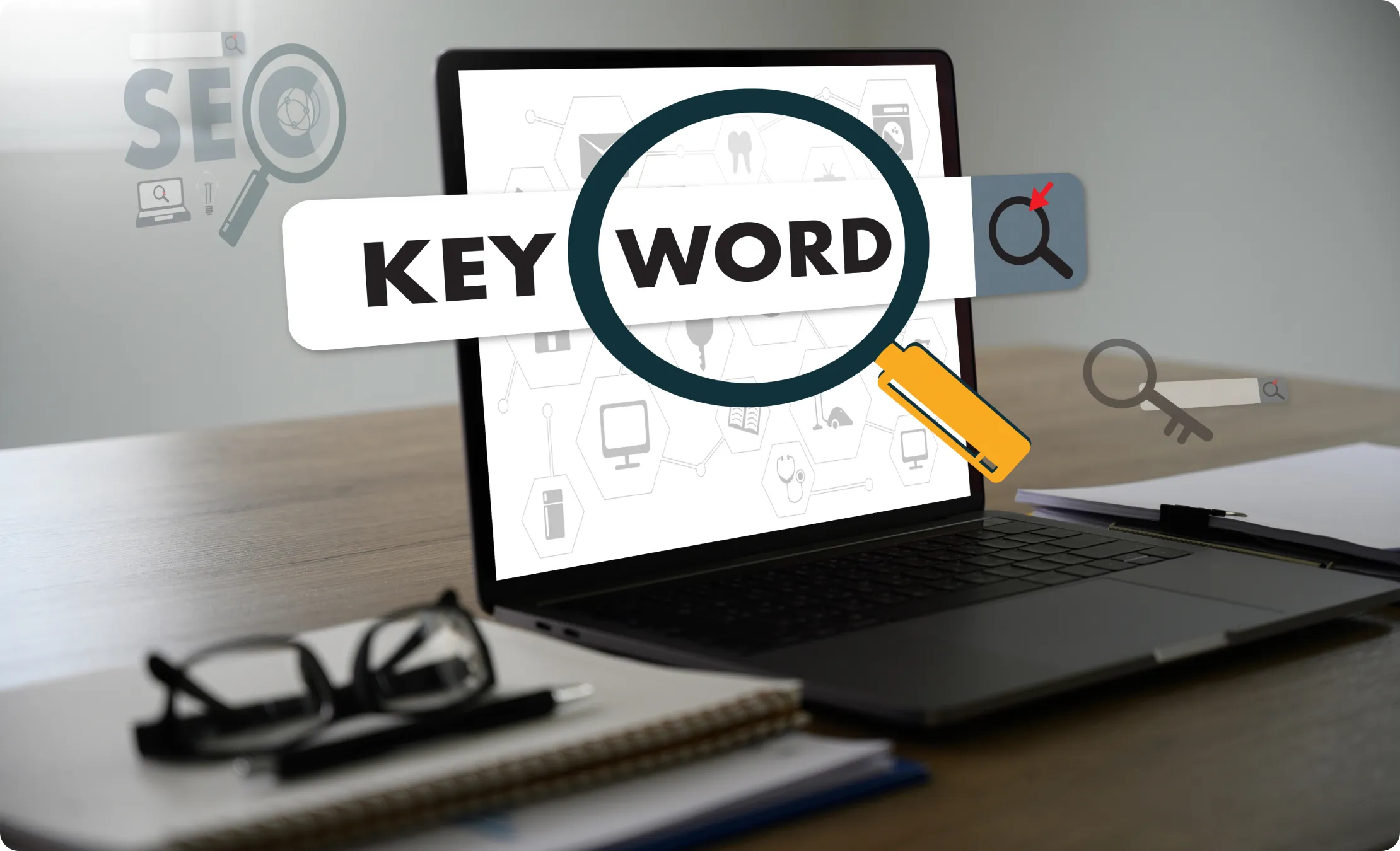 Keyword Research/
Retargeting
Keywords help users find the exact same products or services you offer, and it's crucial that your potential customers find you.​
We'll find the best keywords that users are searching for in search engines relevant to the products or services you offer. We will determine valuable keywords based on the following:​
Monthly search volume​
Level of competition​
Keyword ranking​
Relevance to your target market​
Gathering Client Information and Access
Before diving into keyword research and targeting, we kindly request the following information and access from you:


Your main product or focus area
Any specific keywords you want to rank for within each focus area (optional)
Competitors for each focus area
Access to Google Search Console and Google Analytics
Keyword Research based on Client Information
Using the provided information, we will conduct thorough keyword research. We will analyze your website's ranked keywords and identify the specific keywords that are performing well within your focus areas. This involves listing all ranked keywords from Google Search Console (GSC), carefully selecting relevant keywords for each focus area, and examining the ranked keywords used by your competitors.
Goal Setting and Recommendations
Once the keyword research is complete, we will present you with a comprehensive plan and recommendations. This will include goals and strategies on how to enhance your pages using valuable keywords and other SEO techniques to improve your page ranking.​
We will present the keyword research findings, goals, and recommendations to you, ensuring a clear understanding of our proposed strategies to optimize your website's SEO performance.​​
Keyword Tracking and Optimization
We will diligently track the performance of selected keywords using SEO tools. Regularly, we will recommend optimizations based on keyword performance analysis, ensuring that your website remains competitive and visible in search engine rankings.​
As part of our ongoing communication, we will include keyword rankings in our quarterly reports. These reports will provide you with a clear overview of how your selected keywords are performing and the progress made in improving your website's search engine visibility.​​
Keyword Implementation and Comprehensive Optimization Actions
When it comes to using keywords and optimizing your website, we will take care of putting our recommendations into action. We'll make sure to use the keywords in the right places and optimize your website accordingly. You can count on us to handle the technical stuff and help your website perform better in search results.​
Price
Our pricing is determined based on the number of pages on your website and the specific actions we implement to optimize its SEO performance.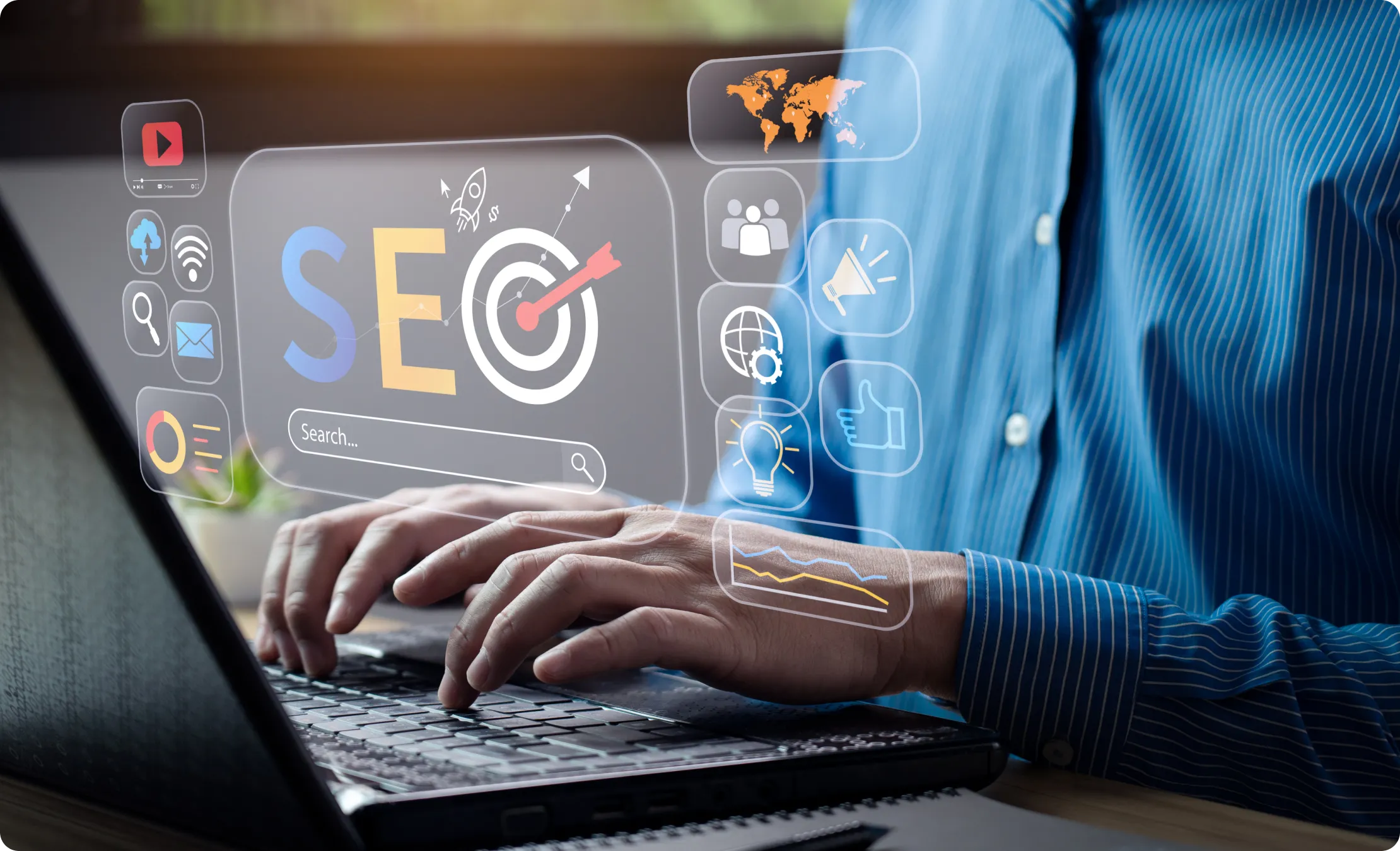 Want to see how your website is performing?​
We provide a Free SEO audit that examines your site's search engine optimization:
List of all SEO issues
Site speed status
List of all Ranked Keywords
Estimated Cost to fix all the issues

Fill out the form below to get your FREE SEO AUDIT
Need regular help with​ Keyword Targeting and​ other tasks?
If you need continuous help with SEO, website,​ design, and content, you should consider​ subscribing to a marketing department. Then,​ you have access to an entire marketing​ department consisting of a web developer,​ designer, content producer, and digital marketer​ for a minimum of 16 hours a month. ​
Let's get started on the right (digital) foot
Book a free and non-committal talk about how we can make you and your business succeed!