Take the first step towards success!
First, we need to see if we are a match.
And if we are, let's onboard you and start getting stuff done, achieving your goals.
Step 1 – Let's book a "digital date"
Will we sweep you off your (digital) feet?
If you think our service sound interesting, you should take action and book a digital date with us.
Then we get to discuss your business, challenges, and see if we both feel that we are a match.
And if we are a match, we have different packages depending on the amount of assistance you need. We can help you choose the right one.
And if the package you choose initially doesn't fit, don't worry! We have "hour rollover", so unused hours will be rolled over to the next month.
No upfront investment, and we are operative from day 1.
Full flexibility = minimal risk!
Step 2 — Onboard to success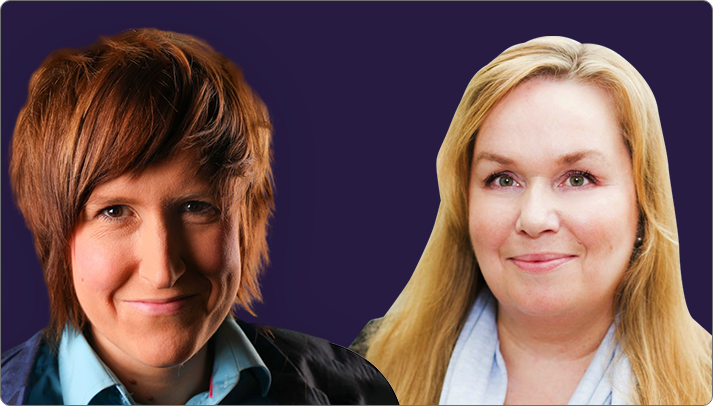 We'll discuss your goals and create a roadmap to success
With all our customers, we will do an onboarding with Lars, Line, and Maia. This is for us to get a full understanding of your company's current situation and market potential. It's also to ensure we get off to a good start on our collaboration, in terms of how we will work together.
If you choose the Feet 'n Brains Package, we'll have regular meetings where we can do brainstormings, make plans and strategies together.
Step 3 — Getting stuff done
Let's start our journey to success
Now it's time to get to work.
If you choose Feet 'n Brains package we have regular strategy meetings, ensuring we are on a successful path.
On the operative side, you can post tasks for our team of experts in Teams, and most tasks will be done within 24 hours. Every step of the process is visible to you. It's always possible to get an update from the Project Manager or schedule a meeting with designers, developers, and marketers.
Once completed, we will submit the tasks to you for approval. If there are feedbacks, we will continue to work on the tasks until they're completed exactly as you want.
Step 4 — Get full overview of the results
You will have access to a dashboard of reports and metrics of all your activities
On Digitalfeet and Feet 'n Brains Package, you get access to a very tidy dashboard with a complete overview of the results from your marketing efforts.
In the dashboard you will see:

SEO score
what keywords you currently rank for

SEO errors
what needs to be fixed on your website

Web leads
what companies are visiting your website and what are they visiting

Email marketing
results from your newsletter, DMs, sales emails

Ads
see results from Google ads, Facebook ads, etc.

Analytics
all key metrics for your website

Social media
see how followers interact with your content
Let's get off on the
right foot! Send us a
message.