As marketers and business owners, LinkedIn can be a powerful tool to build our network and increase brand awareness. Therefore, it is essential to take advantage of its features, such as creating campaigns in the Campaign Manager module. But giving access to this feature can be tricky if you are unfamiliar with the process. That's why today we're here to show you how easy it can be! In this blog post, we'll walk you through step-by-step instructions on how to give access to your team or other users, so they have the power to manage campaigns in LinkedIn's Campaign Manager. Let's get started!
1. Sign in to your account. Just make sure it's the correct account.
2. Click on the account name on the top right side.
3. Then, click on the Manage Access from the dropdown menu.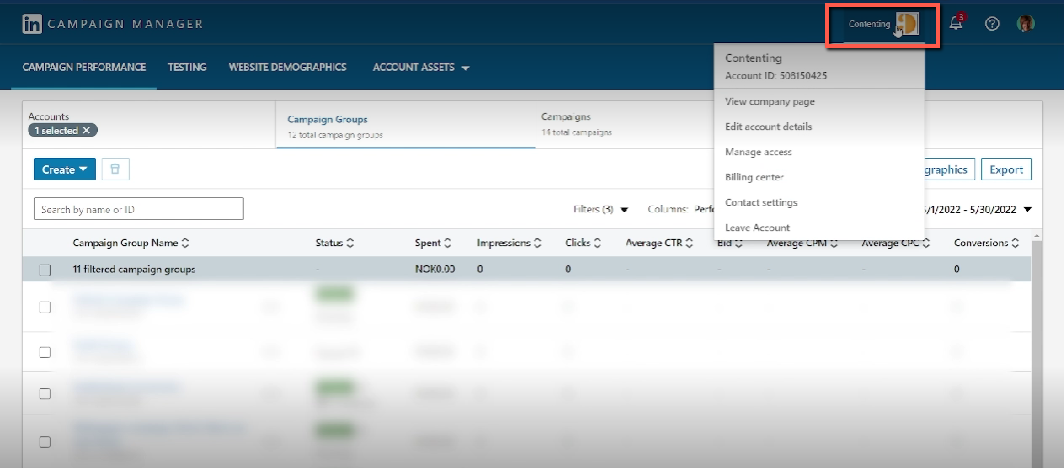 4. If you want to give people access to your account, click Add user.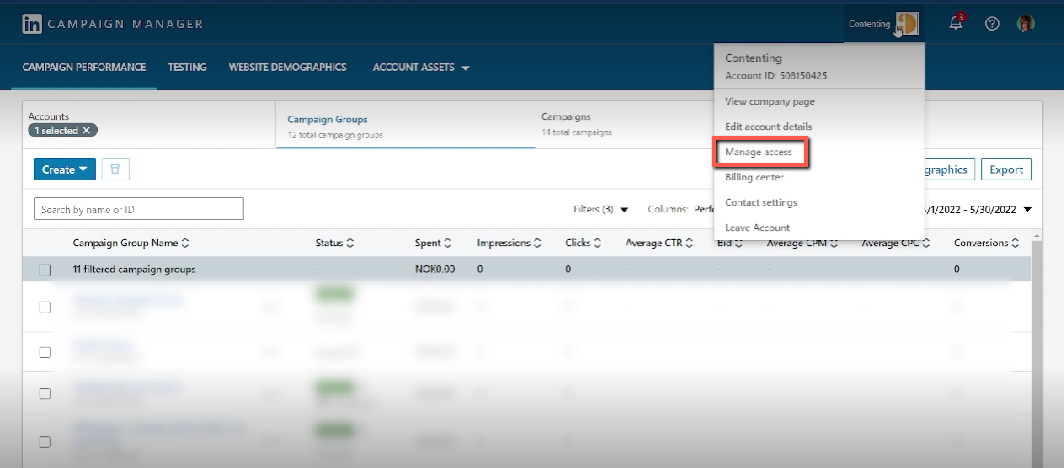 5. You can either paste the member's LinkedIn public profile URL or type in their name.

6. Select the Campaign Manager option from the drop-down menu and then click add. Then, that's it!

Conclusion
With the right tools for managing your campaign, LinkedIn Campaign Manager can be an effective addition to your digital marketing strategies. From setting up campaigns with ease and tracking performance over time to optimizing ad spend and targeting potential audiences, LinkedIn Campaign Manager is a great platform for businesses of any size or industry. We hope that this blog post has provided information on how to give access to the LinkedIn campaign manager.