Collaborating with partners while keeping track of who has access to what can be challenging. However, giving the partner access to Facebook Business Manager can help simplify the process, improve security features, and provide greater control over individual user activity.
In this blog post, we'll explore why giving the partner access to Facebook Business Manager is essential for marketers and business owners alike. You'll also learn how granting various levels of permissions can grant better oversight without compromising privacy or overall productivity.
1. Inside your Facebook manager account, go to "Partners" and click "Add" button.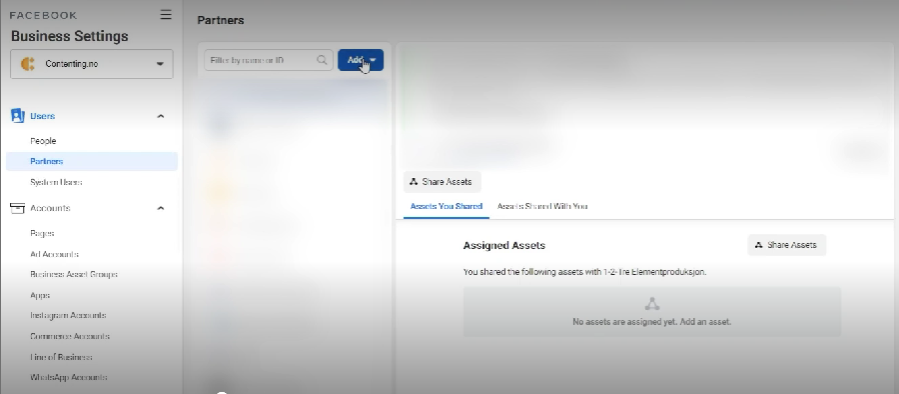 2. Select "Give a partner access to your assets."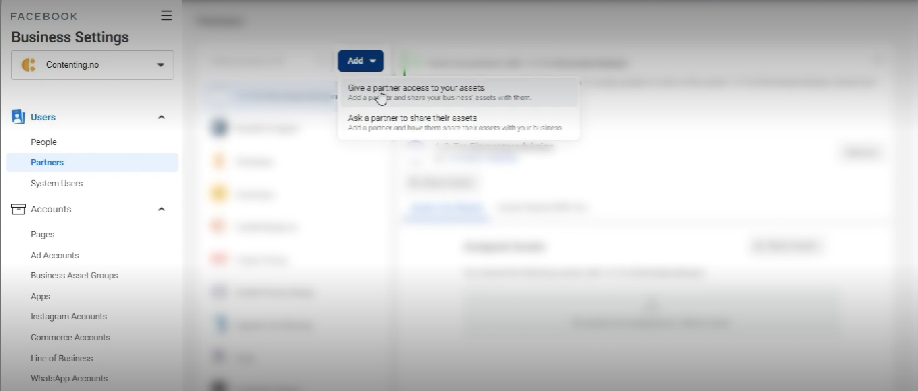 3. Add the Partner Business ID then, click "Next."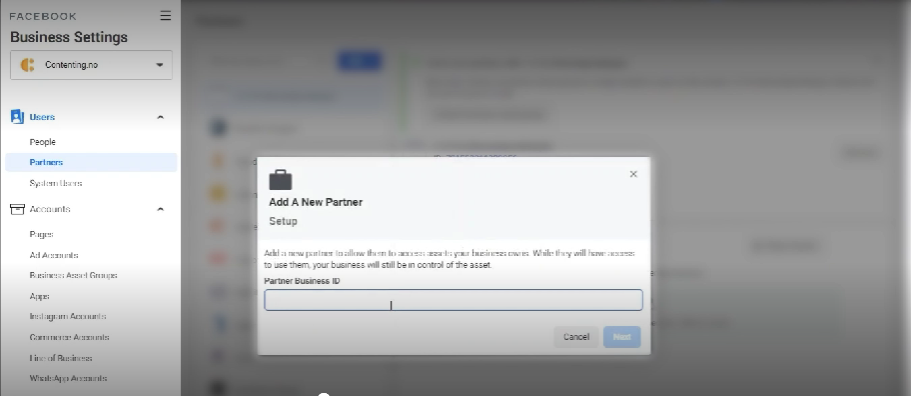 4. Finally, you need to give us access to your Classic page, your Ad account, your Pixel, your Instagram account, and your domain.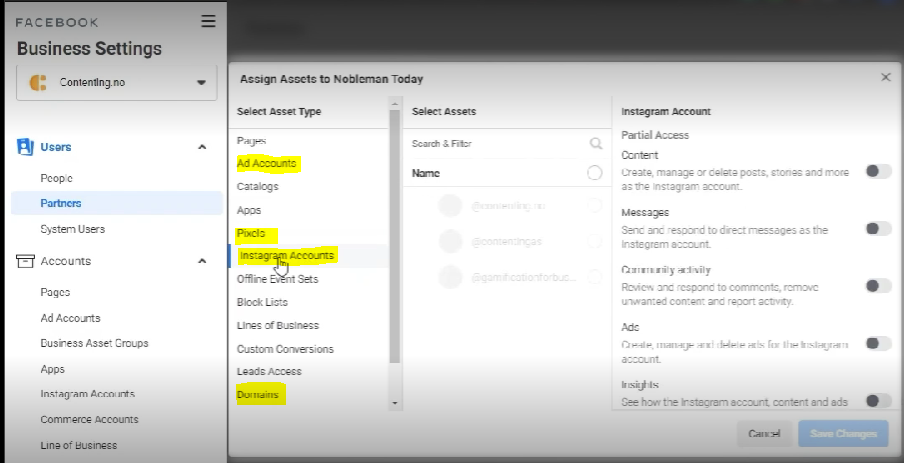 Conclusion
Now that you've added your partner to Facebook Business Manager, they'll be able to help you with tasks like creating ads and managing your Pages. Get started today optimizing your workflow process by integrating Partner Access into your Facebook Business Manager setup! If you're looking for more helpful tips like this one, be sure to check out our other blog posts.