We are frequently asked about what we recommend as a marketing automation tool; Dynamics 365 Marketing Module or HubSpot Marketing Module. Both platforms offer a range of functionalities designed to enhance marketing campaigns and drive customer engagement.
Which should you choose, Dynamics 365 Marketing module or Hubspots Marketing module? Let us help you.
Dynamic 365 Marketing Module
Dynamics 365 Marketing is a comprehensive marketing automation solution developed by Microsoft. It is designed to help businesses create personalized and effective marketing campaigns that attract and retain customers.
The marketing module is part of the larger Dynamics 365 suite, which includes other modules such as sales, customer service, operations and finance.
Features​
Email marketing campaigns: Dynamics 365 Marketing allows users to create and send personalized email campaigns tailored to different customer segments.
Event management: The module offers tools for managing and promoting events, including registration, check-in, and follow-up communications.
Lead management: With Dynamics 365 Marketing, users can capture, qualify, and track leads, making it easier to prioritize and nurture them.
Social media integration: The module allows users to integrate their social media channels and schedule posts to reach their target audience.
HubSpot Marketing Module
HubSpot Marketing is an all-in-one inbound marketing software developed by HubSpot. It is designed to help businesses attract, engage, and delight customers through personalized and effective marketing campaigns.
Features​
Email marketing campaigns: HubSpot Marketing allows users to create and send personalized email campaigns to different customer segments.
Social media integration: The module offers tools for managing and scheduling social media posts to reach target audiences.
Lead management: HubSpot Marketing enables users to capture, qualify, and track leads and provides insights to prioritize and nurture them.
Marketing automation: The module includes workflows for automating repetitive marketing tasks, such as sending follow-up emails or assigning tasks to team members.
Personalization: HubSpot Marketing offers personalization features such as smart content, which enables users to tailor their messaging to individual customers based on their behavior and preferences.
Comparison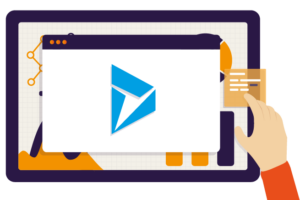 Both Dynamics 365 Marketing and HubSpot Marketing offer similar features for email marketing campaigns, social media integration, and lead management. However, there are some key differences between the two modules.
First, Dynamics 365 Marketing offers event management features, which HubSpot Marketing does not have. This can be a valuable tool for businesses that host events, as it provides end-to-end event management capabilities.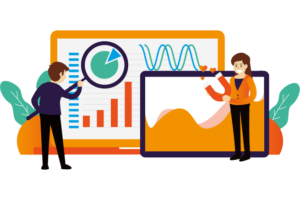 Second, HubSpot Marketing offers marketing automation features, which Dynamics 365 Marketing lacks. This can be a significant advantage for businesses that want to automate repetitive marketing tasks and streamline their marketing operations.
However, both of them are part of an ecosystem with many modules that are integrated. Since the Microsoft ecosystem is bigger, there are better chances of utilizing first-party data, meaning data from other business software, in marketing.
Tivoli Gardens, located in Copenhagen, Denmark, is a prime example of a business utilizing the full suite of Microsoft tools, including the "customer insight" module. This module enables Tivoli Gardens to analyze customer data both online and in person.
For instance, by tracking Tivoli card usage, the company can monitor customer frequency, timing, ride preferences, and dining habits. With this data, Tivoli Gardens can trigger personalized marketing initiatives tailored to individual customers, enhancing their experience and ultimately driving repeat business.
While HubSpot excels in personalization using third-party data, Microsoft Dynamics 365 Marketing is well-positioned for the future, emphasizing first-party data. HubSpot Marketing's smart content feature utilizes third-party data, including website and social media cookies, to offer advanced personalization capabilities.
However, with the increasing restrictions on third-party cookies, Microsoft's approach to using first-party data could prove advantageous in the long run.
Additionally, HubSpot is renowned for its onboarding process and for providing free content and certifications, which has turned many companies into "HubSpot ambassadors." In contrast, Microsoft is not really good in this area.
Despite this, companies often need help with choosing between Dynamics and HubSpot as marketing modules. While Dynamics may be the logical choice for those already using it as a CRM, some internal HubSpot ambassadors consider HubSpot to be superior due to its exceptional features and capabilities.
Conclusion
When it comes to choosing between Dynamics 365 Marketing and HubSpot Marketing, it ultimately comes down to the specific needs of your business. And both Dynamics and Hubspot are building their own ecosystem. That means that you choose an ecosystem rather than just a marketing module.
It only makes sense to choose Dynamics for sales and then Hubspot for marketing if there is an excellent reason for it.  If the marketing module is the tipping point for deciding between Dynamics 365 or Hubspot, I would say:
If you do many events, it's an argument towards choosing Dynamics.
If you make many blogs and work on SEO optimizing them, that functionality is better in Hubspot.
If you collect and analyze, or want to collect and analyze, first-party data, like user patterns, etc. – you should look into how it can be done in Dynamics.