If you've worked with a digital marketing agency. In that case, you've been asked to add your partners to your Facebook Business Manager – this allows them to work with you to enhance your social media presence, run ads, and analyze your data.
When adding partners to your business manager, you can choose what they can do: publish content, moderate comments, create ads, view page performance, or manage your page. Additionally, you can grant partners access to your ad, pixel, and Instagram accounts.
Here are step-by-step guide on adding a partner to your Facebook Business Manager and giving them access to your assets.
Step 1:
 Go to "Business Settings"
Step 2:
 Below Users, click Partners
Step 3: 
Click + Add

Step 4: 
Select Give a partner access to your assets.

Step 5: 
Enter the Partner Business ID that you want to add and click Next.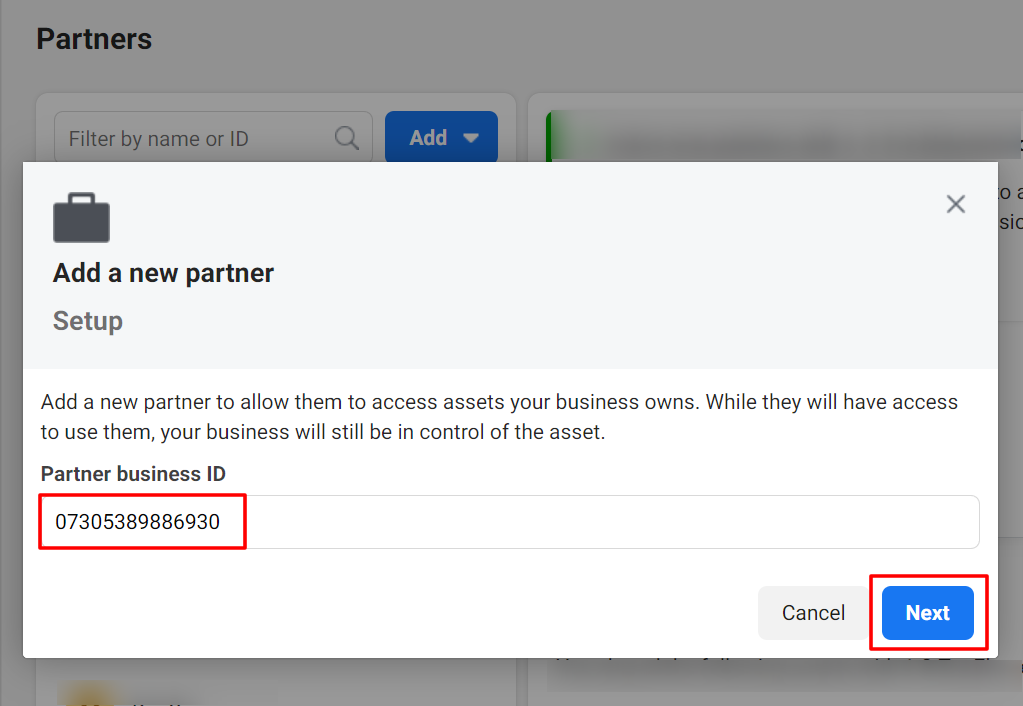 Step 6: 
Add Partners to Multiple Assets
In this area, you can add partners to multiple assets.
First, choose a type of asset in the first column.
Next, select the assets you want to add your partner to in the second column.
Assign a role for your partner in the third column.
Don't forget to click "Save changes".
Repeat these steps until you've chosen roles for all the assets you want to assign.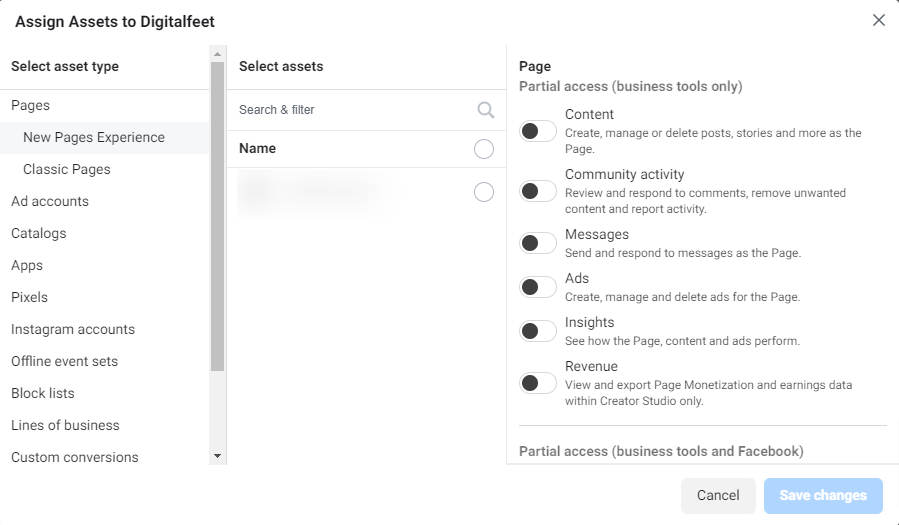 Assets you need to share 
The assets that you need to share are Facebook Page (classic page), Connected Instagram account, Ad accounts, Pixel and Domain.
Facebook page and connected Instagram account: This is for Partial Access (Toggle on Partial access)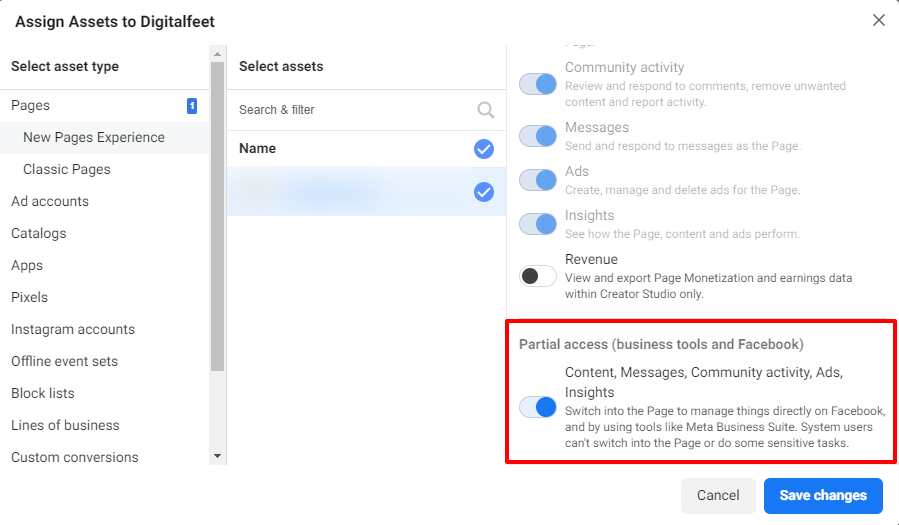 Ad Account
This is also for Partial Access (Toggle on Manage campaigns)  connected Instagram account: This is for Partial Access (Toggle on Partial access)