Frequently asked questions or (FAQs) are a bunch of common questions that people often ask about your product or service. When you provide clear answers to these questions on your website, it's a good way to make customers happy. It also helps create a positive impression on visitors.
Let's explore this basic step by step guide on how to Add/Update FAQ Content with Elementor. Elementor is a popular and user-friendly WordPress page builder that allows you to create interactive websites without any coding knowledge.
Step 1: Select a post that you want to add a FAQ form
Click "All Post" and choose the post you want to add a FAQ. After choosing, click "Edit with Elementor."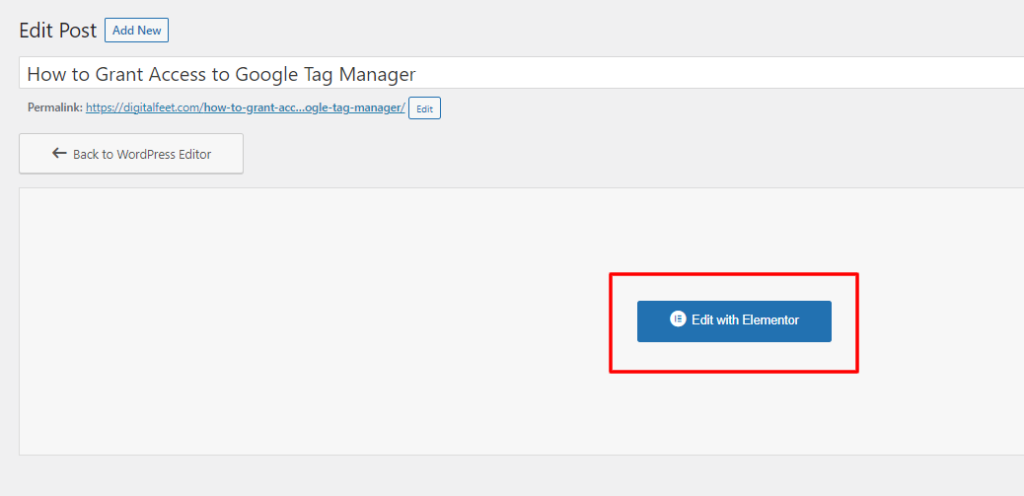 Step 2: Customize the Accordion Widget
With the Accordion widget added to your page, you can now customize it according to your needs.
In the sidebar, you'll find options to modify the appearance and functionality of the Accordion section. You can change the number of questions, modify the layout, choose icons, and much more. Take your time to experiment and create the desired design.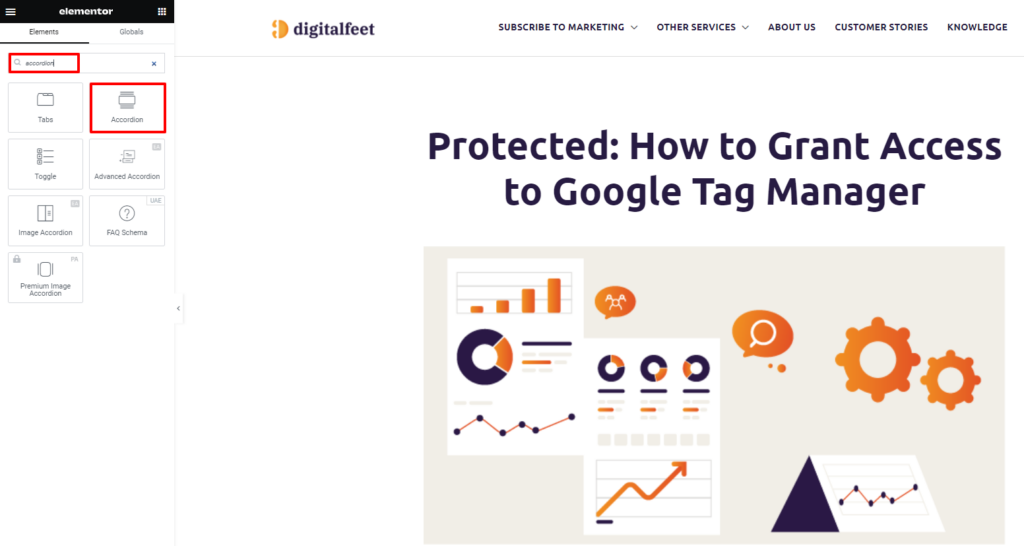 Step 3: Add/Update Accordion Items
To add a new Accordion item, click on the "+ ADD ITEM." You'll see a title field and a content field. Enter the question in the title field and provide the answer in the content field. Repeat this process for each Accordion item you want to add.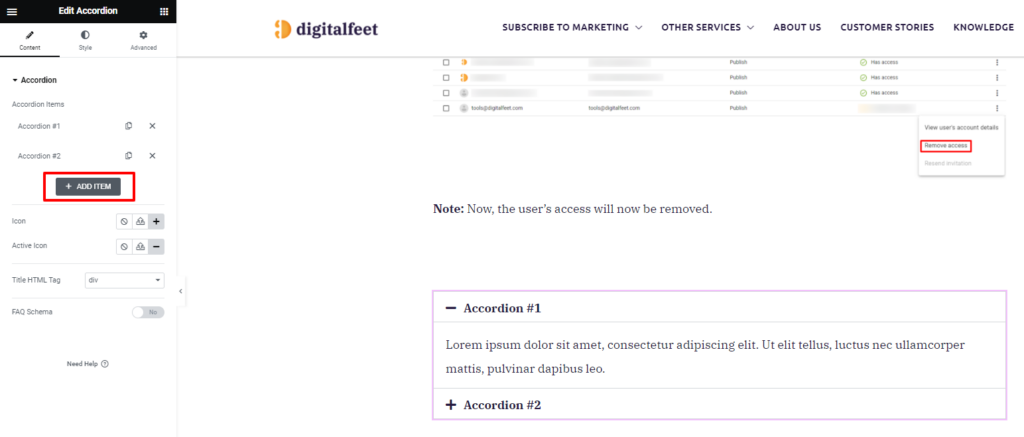 Step 4: Styling the Accordion Content
Elementor provides extensive styling options to make your Accordion section visually appealing. You can change the typography, colors, spacing, and other design elements. To customize the appearance, click on the Accordion widget, navigate to the "Style" tab in the sidebar, and explore the available options.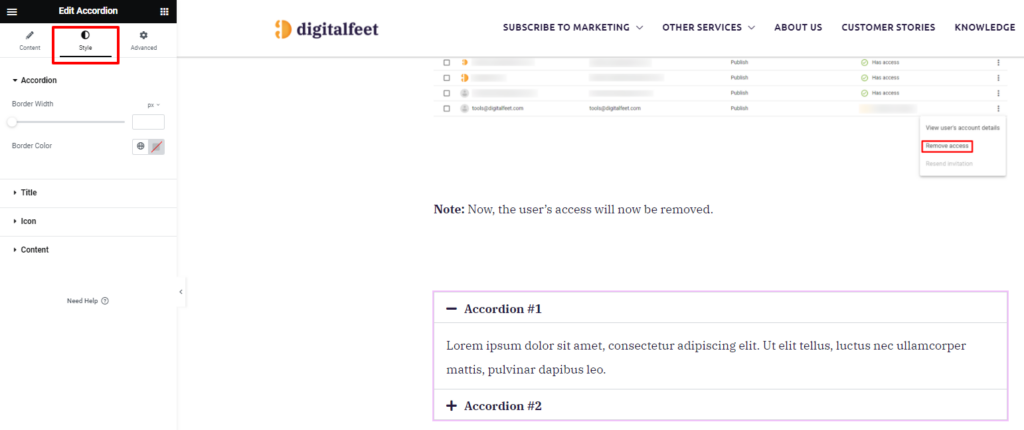 Step 5: Save and Publish
After you have added and customized your Accordion content, it's time to save your changes and publish the page. Click on the green "Update" or "Publish" button, depending on whether you're creating a new page or updating an existing one.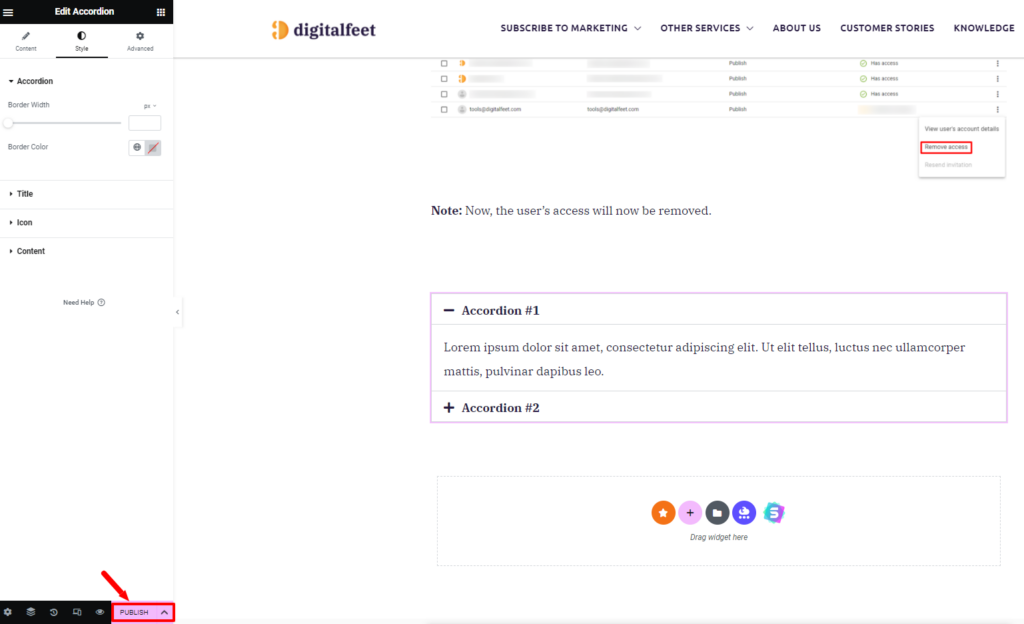 Conclusion
This is how easy it is to Add/Update FAQ Content with Elementor. Make sure to follow the steps carefully!