Let's go through the process of granting access to Google Search Console. We will provide step-by-step instructions and insights on granting access to individuals, teams, or agencies, allowing you to collaborate, analyze data, and make informed decisions to improve your website's search presence.
Step 1:
 Go Search Console, then login.
Step 2:
 Select the correct property from the "Search property" drop down.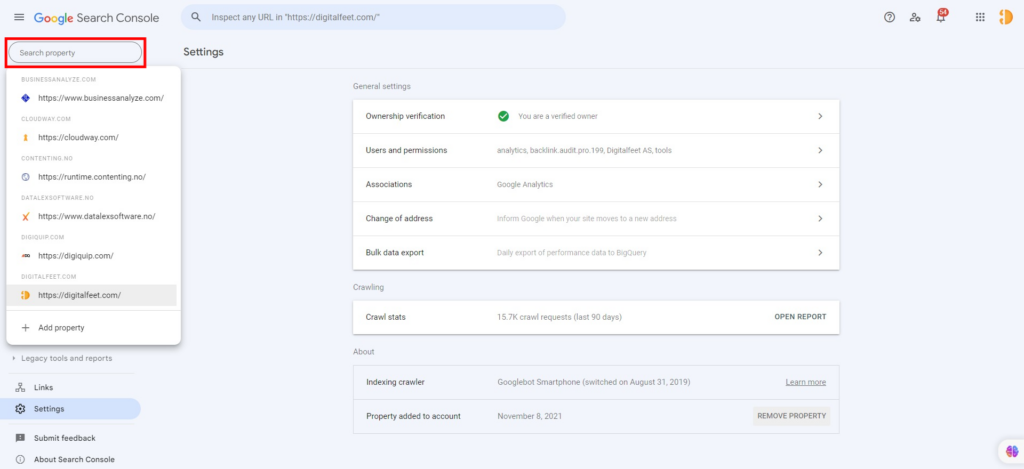 Step 3:
 Next, click "Settings"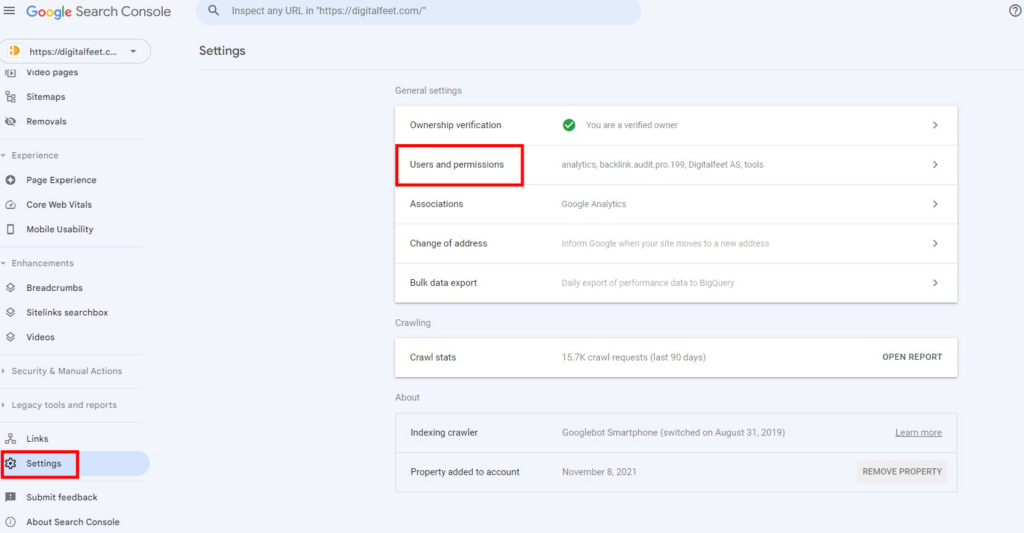 Step 4:
 Under settings select "Users and permissions".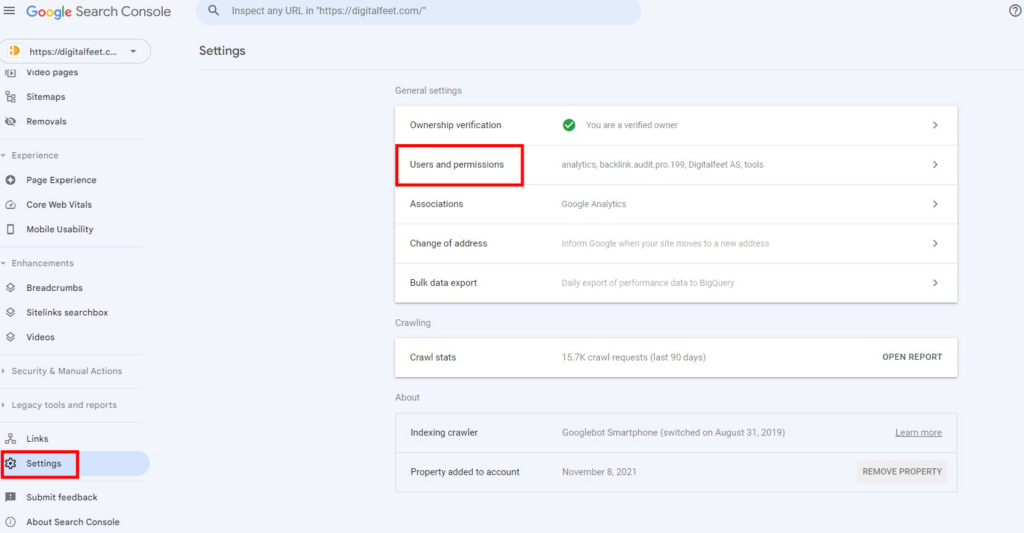 Step 5:
 Under "Users and permissions", click "ADD USER".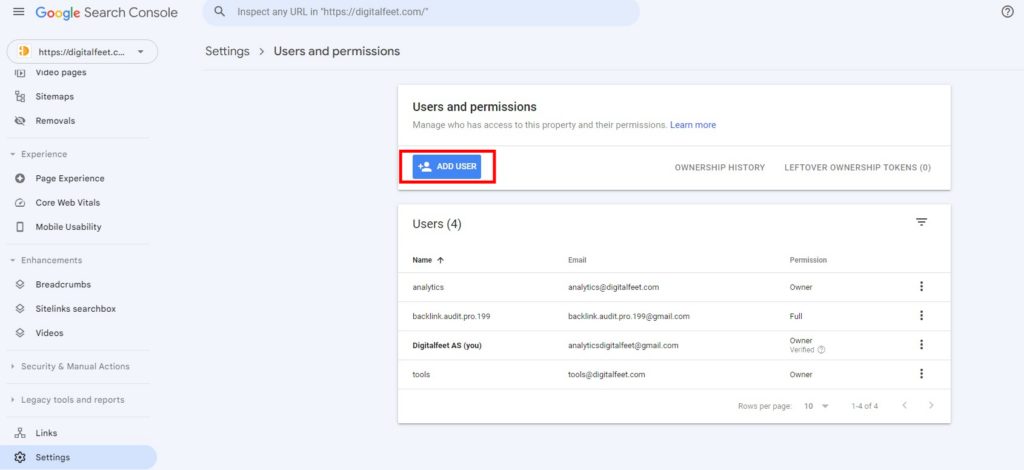 Step 6:
Finally, on the Add user screen add the user's email to your account, select the full permision and click "ADD".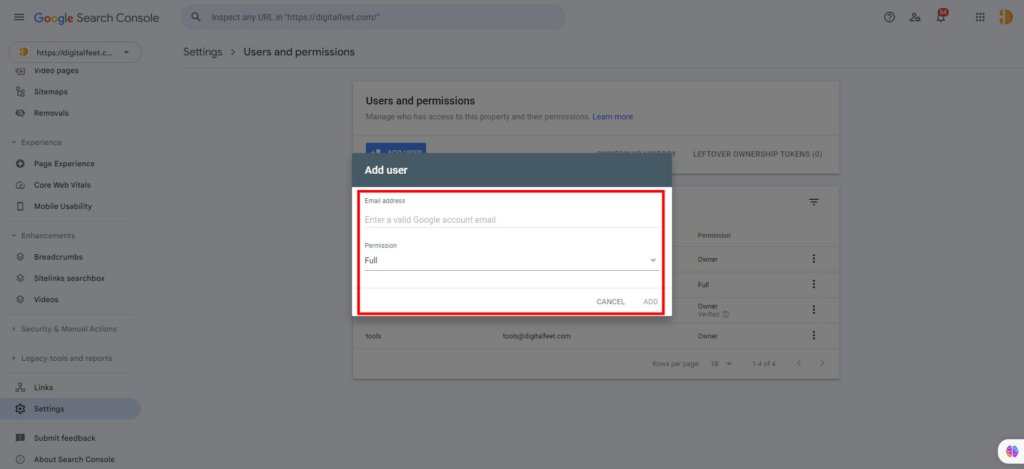 After adding your selected user, it will show under the "Users", and you're done!