A lookalike audience is a targeting option in Facebook Ads that allows you to find and target people who share similar characteristics, behaviors, and interests as your existing customers.
Here's a step-by-step guide on how to upload a list on Facebook Ads for lookalikes.
Step 1: Prepare Your Customer List
Make sure you have a list of your customers' data (e.g., email addresses, phone numbers, or Facebook user IDs). This list should be in a .CSV or .TXT file format and organized in a single column with a header.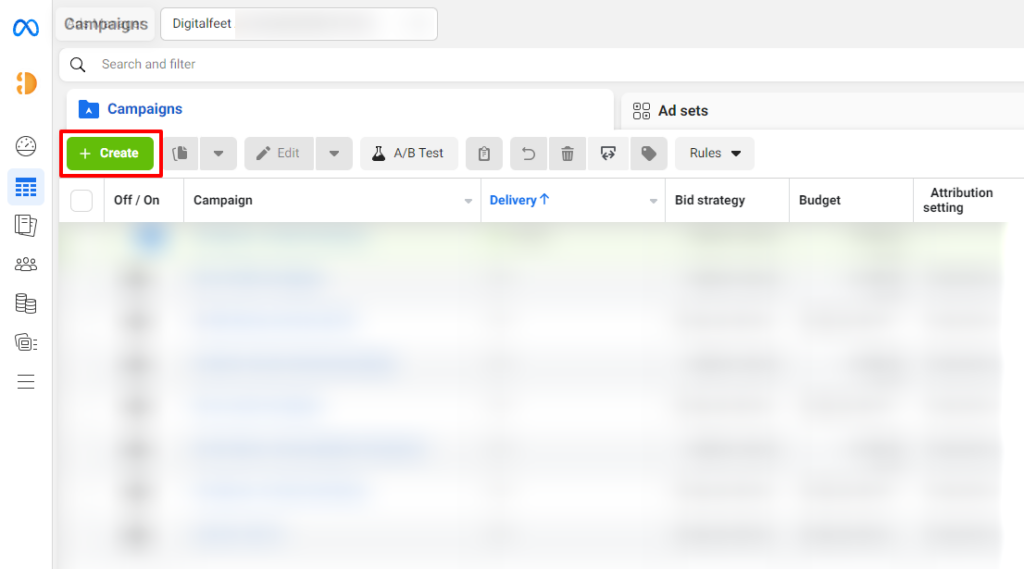 Step 3: Select "Audiences"
In Ads Manager, click on "Audiences" in the left-hand column.
Step 4: Choose "Custom Audience"
Click on the "Create Audience" button and select "Custom Audience" from the dropdown menu.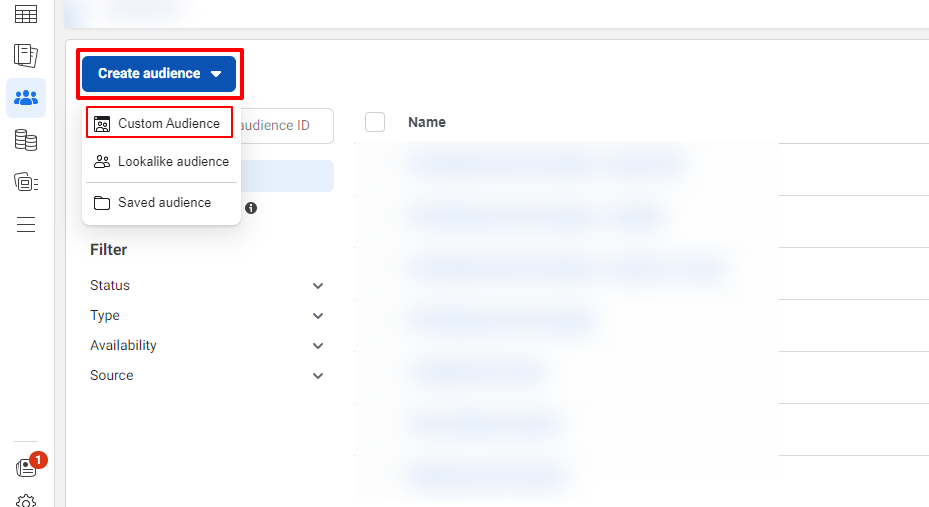 Step 5: Select "Customer list"
In the "Create a Custom Audience" pop-up window, select "Customer List." And click "Next."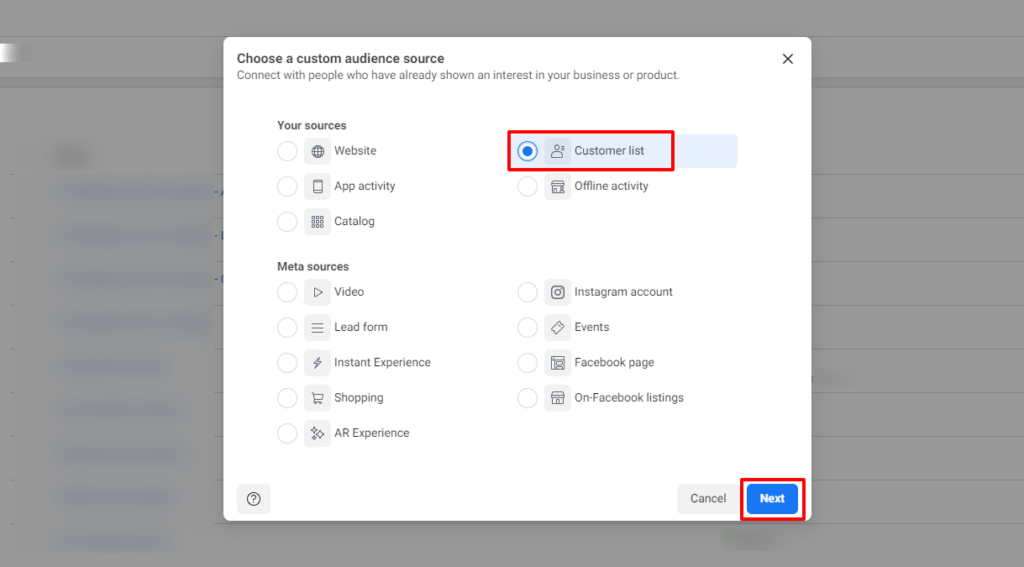 Step 6: Select "Upload a list"
In the "Add customer list" window drag or upload the file of your customer list and Give your Custom Audience a descriptive name for easy identification.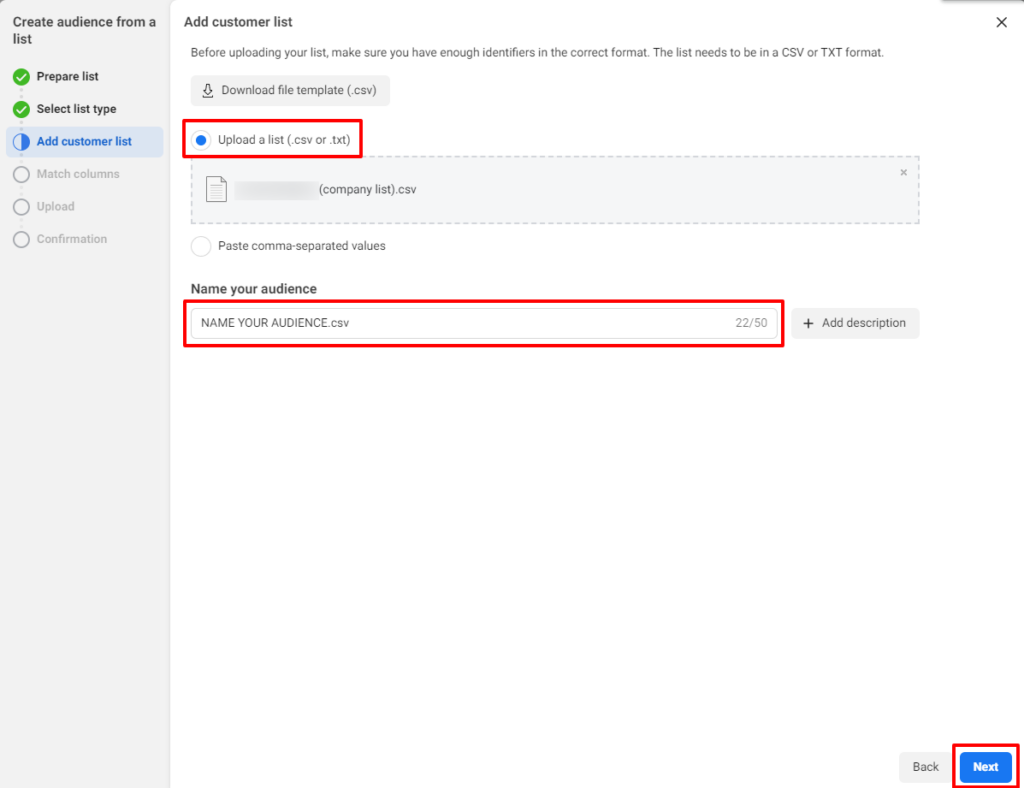 Note: Follow the instructions to map the data fields from your uploaded file to the corresponding identifiers, such as email addresses or phone numbers. This step helps Facebook match the data to its users.
Step 7: Import and Create
Click on the "Import & Create" button to create your Custom Audience based on the uploaded customer list.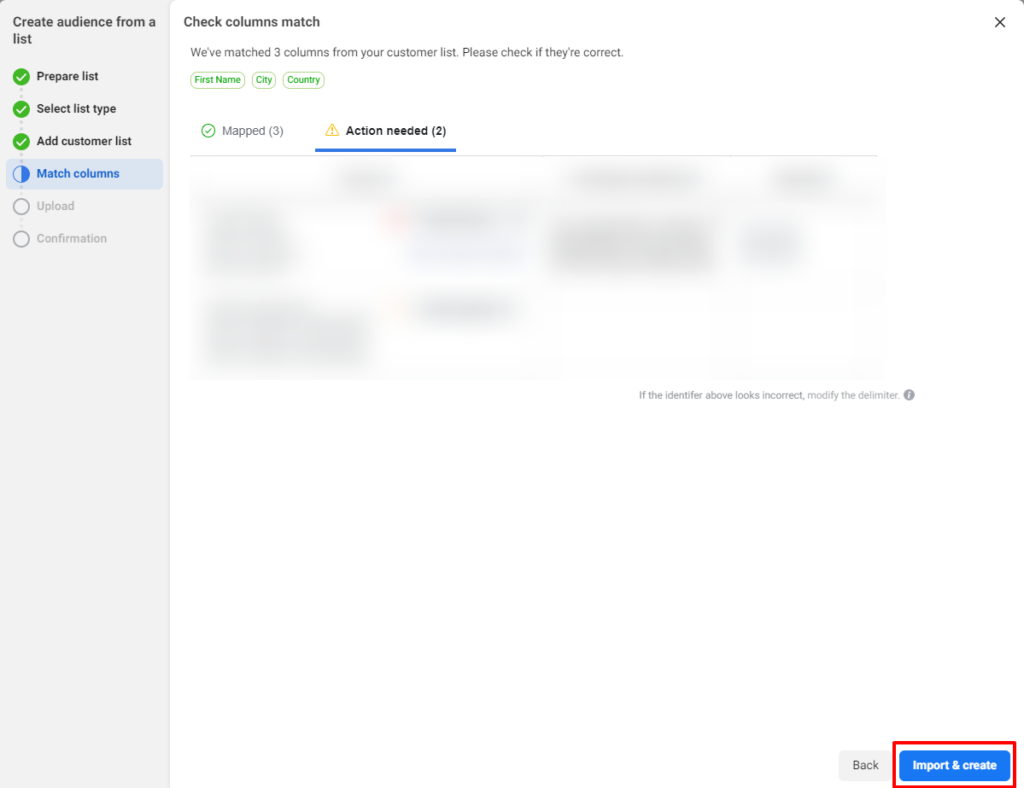 Facebook will start processing your customer list to create the Custom Audience. The processing time may vary depending on the size of the list, but it usually takes a few minutes to a few hours.
Step 8: In the Confirmation window, click "Create a Lookalike"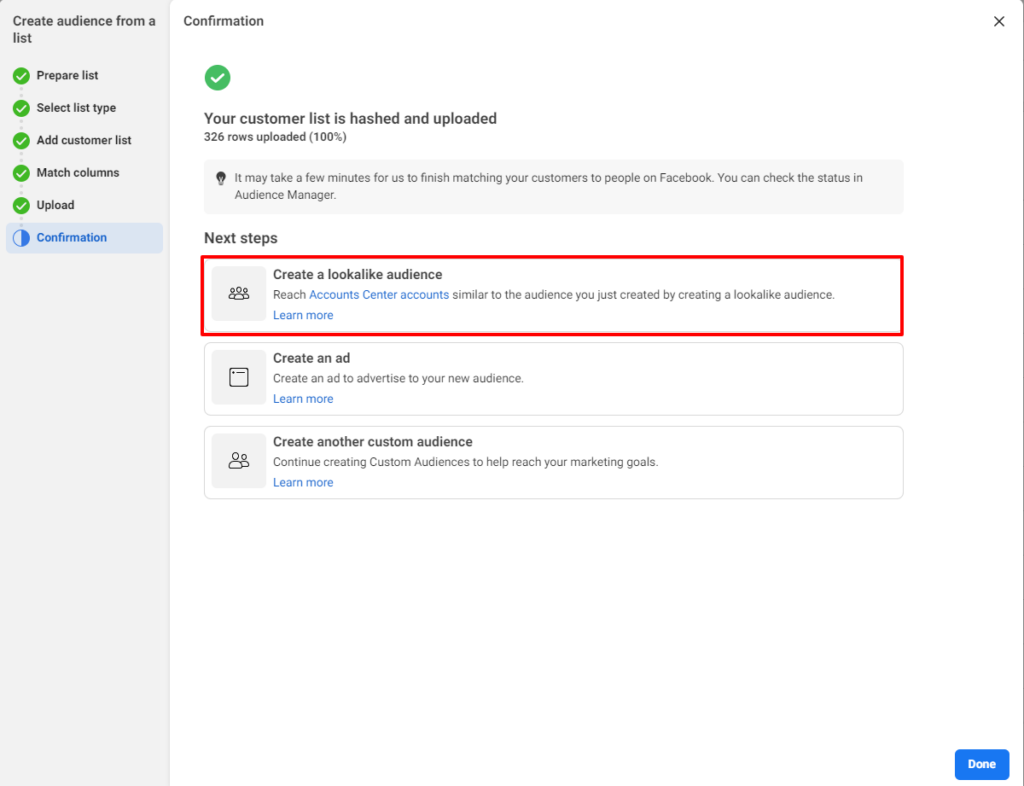 Step 9: In the pop-up window do the following:
Choose the country where you want to find people similar to your Custom Audience.
Use the slider to select the desired audience size. A smaller size represents a closer match to your Custom Audience, while a larger size reaches a broader audience.
Click on the "Create Audience" button to create your Lookalike Audience based on the selected Custom Audience and preferences.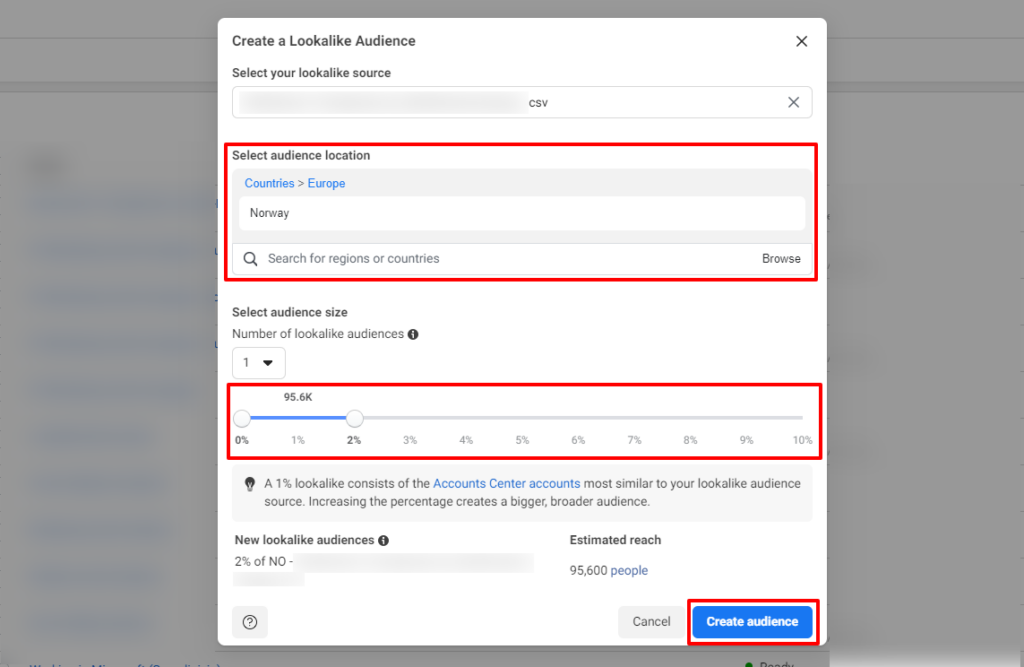 Conclusion
This is how easy it is to upload a list on Facebook ads for lookalikes. Make sure to follow the steps carefully and you can let the show begin!